Senior Advisor to the U.S. Trade Representative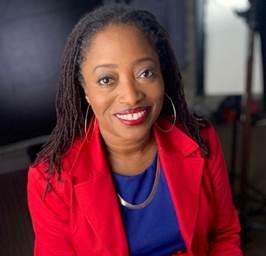 Jamila Thompson is senior advisor to the U.S. Trade Representative.  She previously served as chief of staff to Georgia's Fifth Congressional District, and deputy chief of staff for U.S. Representative John Lewis (GA).  In addition to managing and developing the office's policy team and operations, she was directly responsible for appropriations, budget, trade, tax, foreign affairs, human, civil, and voting rights, oversight, and other policy areas.
Prior to joining Congressman Lewis' office, Ms. Thompson worked as a legislative assistant for Rep. Barbara Lee (D-CA).  Before coming to Capitol Hill in 2001, she was a volunteer coordinator and translator for various non-profit organizations.   
Ms. Thompson previously served on the Mayor's Advisory Commission on Caribbean Affairs in Washington, D.C. and is a senior fellow with Stennis Center for Public Service Leadership.  In Spring 2015, Goucher College named Jamila as one of the inaugural recipients of its Distinguished Alumnae and Alumni Award; she is also an alumna of the University of London's School of Oriental and African Studies (SOAS). An avid tennis player, she and her husband, Brandon Whitehurst, reside in Washington, D.C.