Today, stakeholder witnesses spoke before the interagency Trade Policy Staff Committee (TPSC) in a hearing on China's compliance with its World Trade Organization (WTO) commitments.   Their testimony contributes to the preparation of the annual China WTO Compliance report mandated by Congress through the U.S.-China Relations Act of 2000. During the hearing, the Office of the United States Trade Representative (USTR) and its interagency partners heard witnesses describe the progress and challenges that arise in China in priority areas such as market access restrictions, investment restrictions, intellectual property rights enforcement, export restraints and standards-setting, among other areas.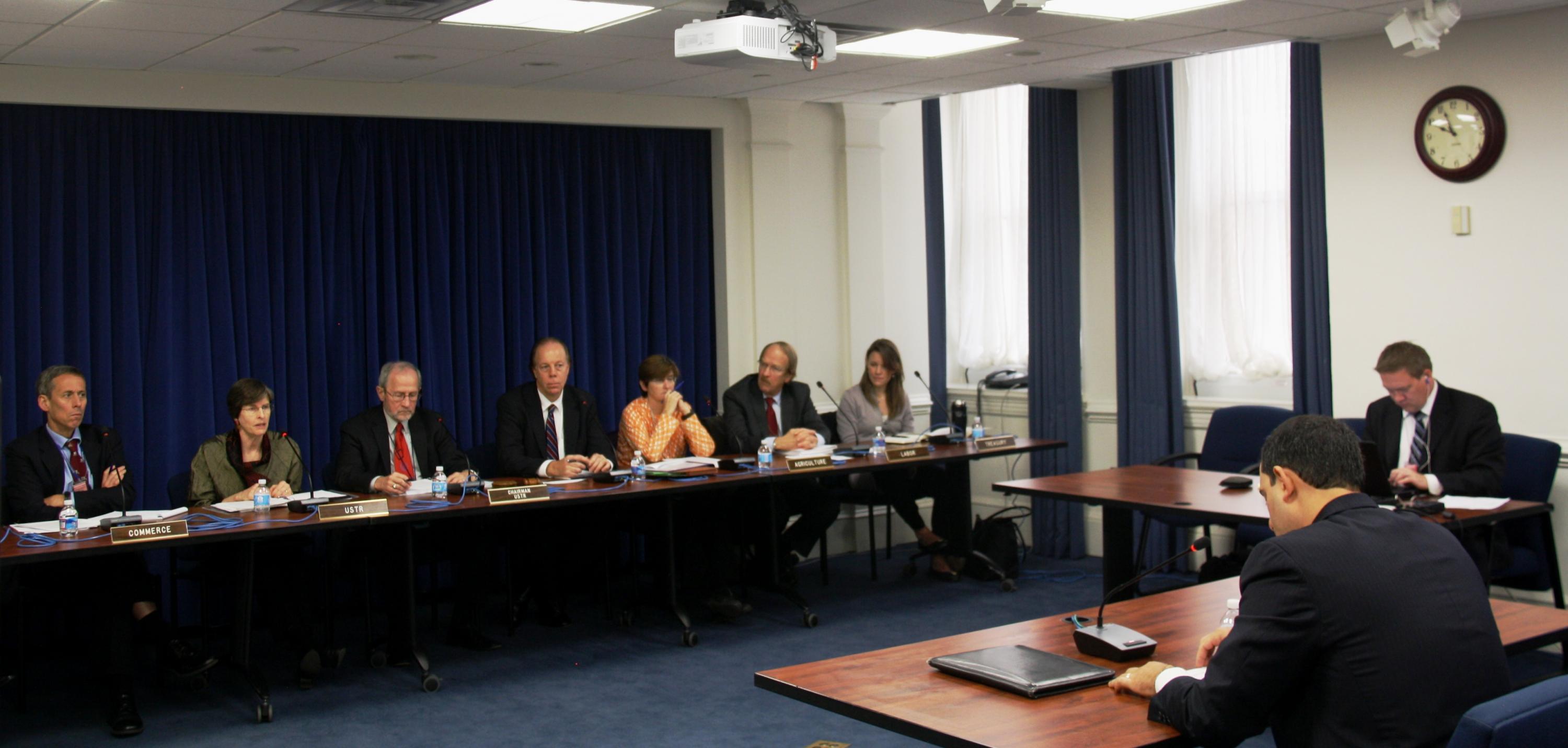 The Trade Policy Staff Committee hears testimony on China's compliance with WTO commitments.
Representatives from the U.S. Chamber of Commerce, International Intellectual Property Alliance, United States Magnetic Materials Association, Information Technology Industry Council, and Telecommunications Industry Association provided their insights into China's WTO compliance efforts.   The hearing was open to members of the public and media, and a list of public submissions assessing China's compliance with WTO commitments may be found here. A full transcript of the hearing can be found on www.regulations.gov in fifteen (15) business days.