This week Assistant U.S. Trade Representative for Africa Florie Liser participated in a forum entitled "Doing Business in Africa" hosted by Greenberg Traurig and the Corporate Council on Africa. The forum gathered speakers from the World Bank, the Overseas Private Investment Corporation (OPIC), government agencies, and ambassadors to discuss the benefits of doing business in Africa. Assistant USTR Liser discussed the Obama Administration's review of the African Growth and Opportunity Act (AGOA) legislation in advance of its scheduled expiration in 2015, and highlighted the important role the U.S. government plays in fostering greater trade and economic cooperation between the U.S. and Africa.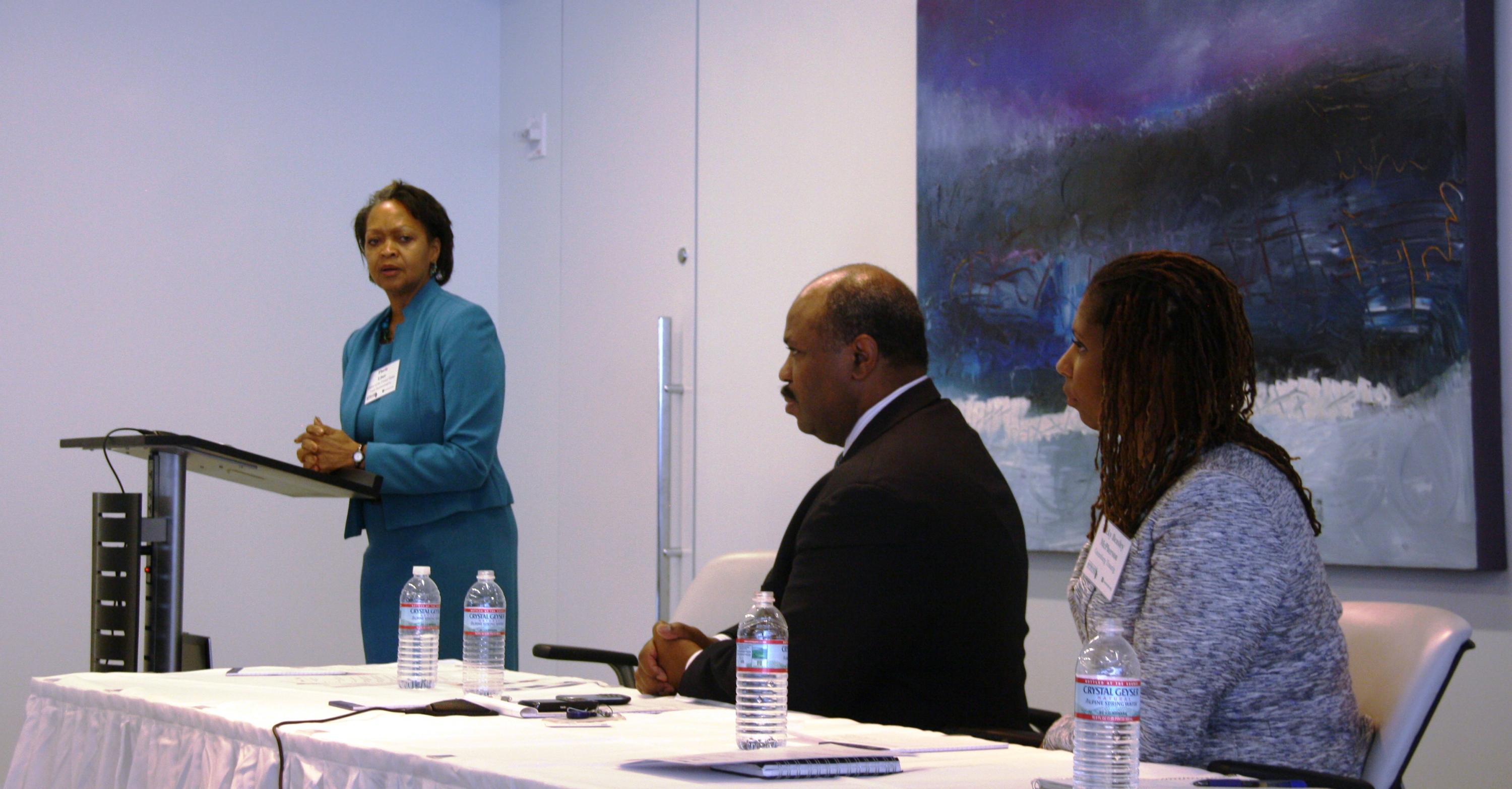 Assistant USTR for Africa Florie Liser speaks at an event entitled "Doing Business in Africa" hosted by Greenberg Traurig
U.S. government agencies have ramped up their efforts to support increased U.S.-Africa trade and investment following President Obama's visit to Africa this past summer, where trade and investment were major themes in several meetings with the private sector in South Africa and Tanzania. During the trip, President Obama also announced his Trade Africa and Power Africa initiatives, as well as plans to host the first ever U.S.-Africa Leaders Summit in 2014.
In her remarks, Assistant USTR Liser discussed the questions the Administration is examining as part of the AGOA review process that Ambassador Froman announced at the 2013 AGOA Forum in Addis Ababa, Ethiopia.  AGOA provides duty-free access to the U.S. market for most products produced in Africa, and has supported a substantial number of jobs and economic opportunities in African countries, in a diverse range of value-added manufacturing sectors, including apparel, processed food products, and autos.  AUSTR Liser also cited trade and investment promotion activities and policies as key means to facilitate greater trade and economic engagement between the U.S and Africa. She discussed a variety of trade and investment policies that the U.S. government is pursuing in partnership with Africa including Trade and Investment Framework Agreements (TIFAs), Bilateral Investment Treaties (BITs), and the Obama Administration's "Trade Africa" and "Power Africa" Initiatives. To learn more about AGOA and U.S. trade and investment with Africa, please click here.