This week, Deputy Assistant U.S. Trade Representative for Small Business Christina Sevilla addressed the Organization of American States Third Inter-American Dialogue of High Level Micro, Small and Medium Enterprise Authorities in Brasilia, Brazil.  She spoke on the benefits of U.S. trade agreements that open market opportunities in the Western Hemisphere for small business under the NAFTA with Canada and Mexico; CAFTA-DR with Costa Rica, El Salvador, Guatemala, Honduras, Nicaragua, and the Dominican Republic; Free Trade Agreements with Chile, Colombia, Panama and Peru; trade preferences for the Caribbean countries; and new fora such as the U.S. –Brazil Agreement on Trade and Economic Cooperation (ATEC).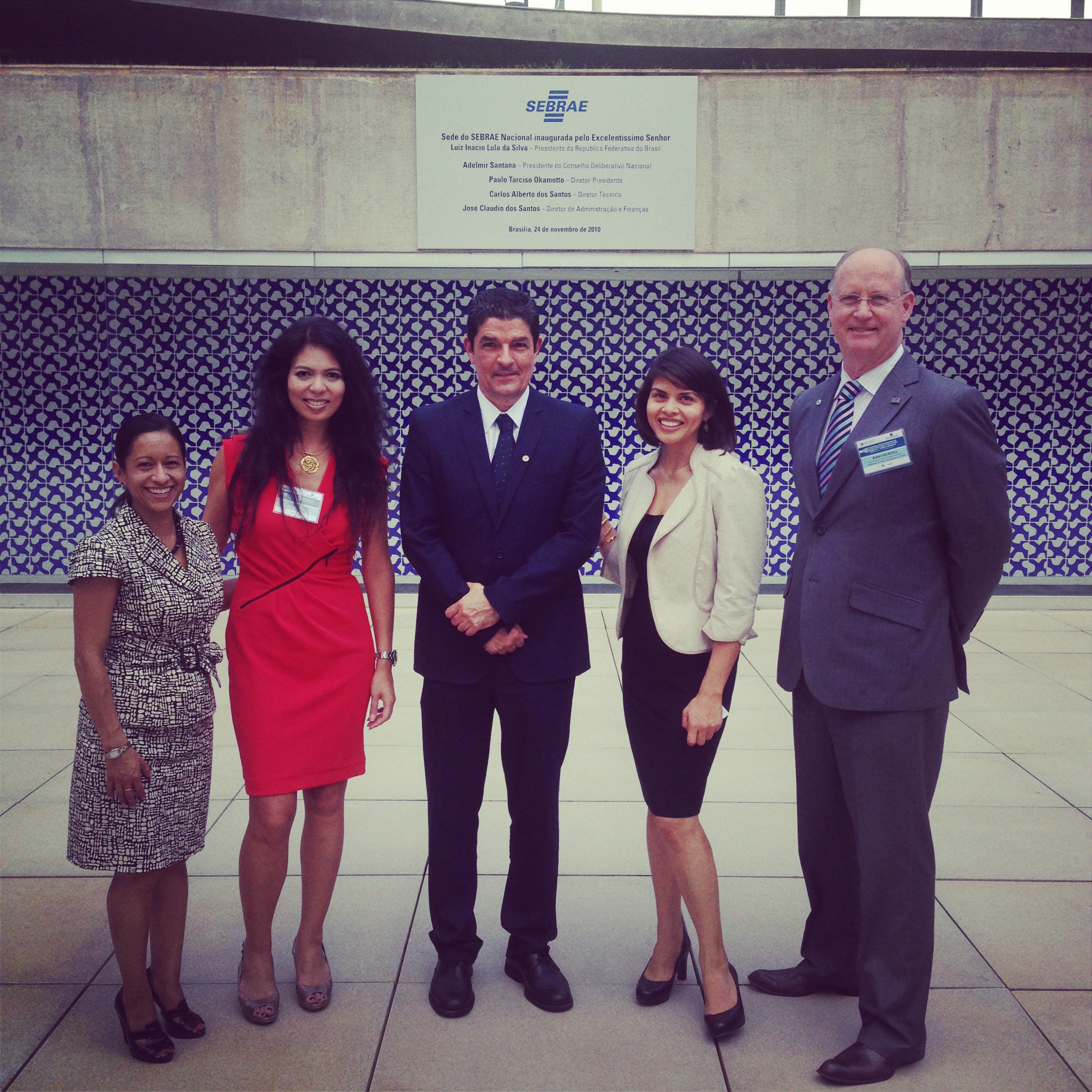 Yvonne Gonzales from the State Department, Christina Sevilla from USTR, Vinicius Lages from Brazil's SEBRAE, Carla Menendez McManus from the State Department, and Robert McKinley, from the University of Texas San Antonio SBDC gathered for the event.
In particular, she welcomed the formal launch of the online platform linkage between U.S. Small Business Development Centers at SBDCglobal.com and Brazil's Service for Micro and Small Enterprises (SEBRAE) Central de Oportunidades, which will connect SBDC and SEBRAE centers for professional trade training webinars and allow both sides to explore small business client matchmaking and partnerships.  Helping more small businesses take advantage of our trade relationship with Brazil, the United States' 8th largest goods trading partner, is a key topic of ongoing discussion with Brazil under the U.S.-Brazil ATEC forum.  U.S. goods and private services trade with Brazil totaled an estimated $107 billion in 2012.  Exports totaled $68 billion; Imports totaled $39 billion.  The U.S. goods and services trade surplus with Brazil was $29 billion in 2012.
More broadly, the Obama Administration's Small Business Network of the Americas is connecting U.S. SBDCs with counterpart SME centers throughout the Hemisphere in order to expand trade, entrepreneurship development and job growth in the small business sector.