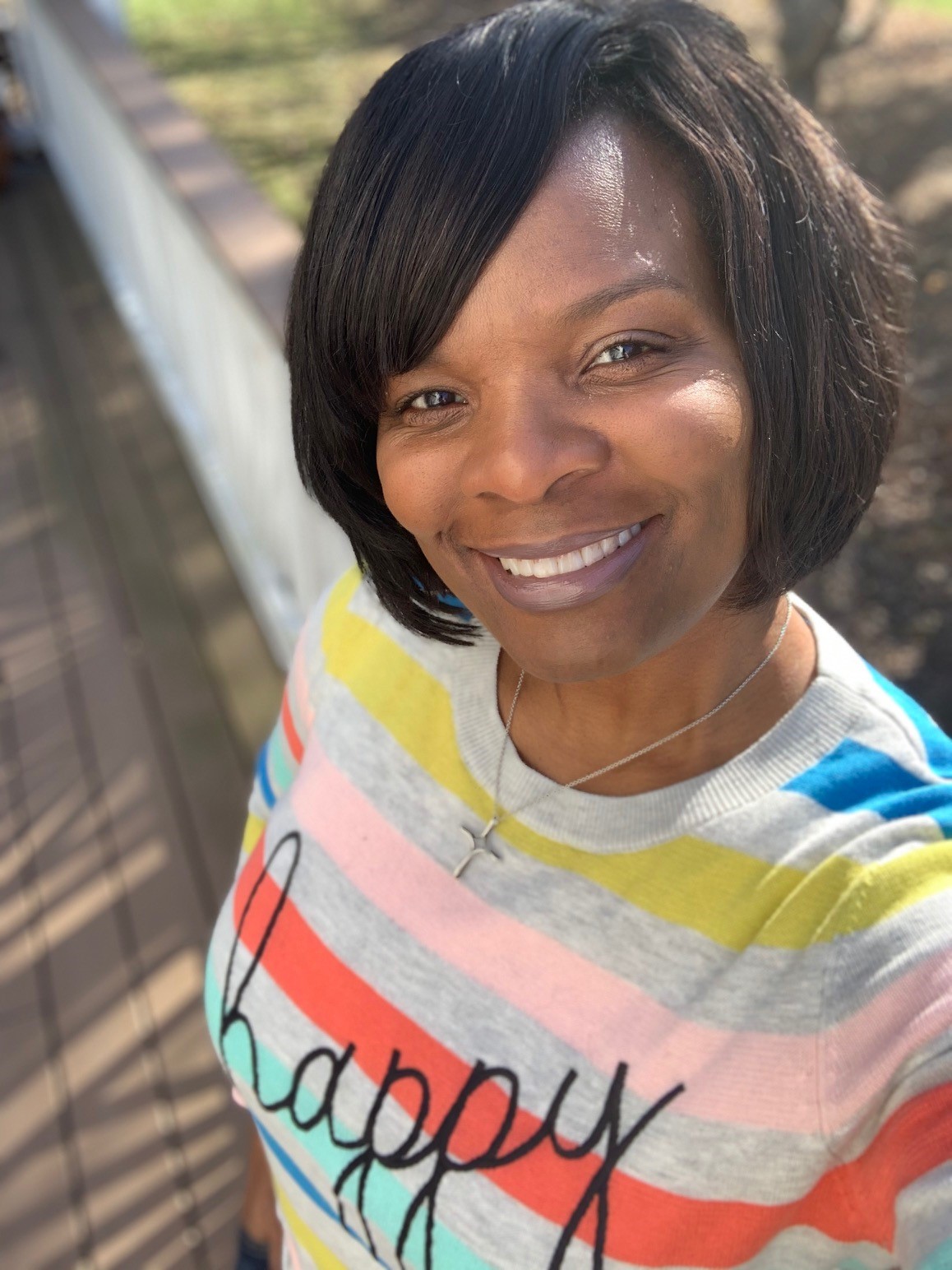 Jamesa Moone is the Director of the Office of Human Capital and Services at the United States Trade Representative (USTR). She joined the agency in December 2015, and leads a diverse, highly talented team of six people responsible for collaborating with the White House Office of Administration central Human Resources unit on everything from recruitment and human capital staffing to the White House Easter Egg Roll.
"I've learned more from them they probably ever will from me," she says about her team. "They keep me grounded and are always professional—they're simply the best part of working at USTR along with our awesome staff."
Ms. Moone was born in Washington, DC and grew up in Rockville, Maryland. She has an older sister who jokingly (or not) "still thinks she's her mom." Mrs. Moone received a bachelor's degree from Hampton University and master's degree in Education Policy and Leadership from Miami University(Ohio).
Before USTR, Ms. Moone worked for the Department of Commerce and the Office of Management and Budget, overseeing human capital services. She also worked for the U.S. Department of Education and National Institutes of Health implementing grants policy and regulations. Besides her public service, Ms. Moone has extensive experience in higher education administration, working for American University, the University of Maryland (College Park) and George Washington University (Mount Vernon Campus). She also worked in the private sector as a consultant engaging with clients abroad.
Ms. Moone also chairs the Small Agency Human Resources Council (SAHRC). In this role, she represents over 100 small and independent agencies on the Chief Human Capital Officers Council (CHCOC), ensuring their engagement on matters relating to Federal strategic human capital management and policy.
Ms. Moone is a leader who constantly advocates for equity, diversity, equality and accessibility in the workspace. Her extensive experience ensuring that individuals and organizations perform at their best is a huge asset to USTR.
When asked about what Black History Month means to her, Moone said:
"It means everything-- my culture and my ancestry. My family (paternal and maternal) are really big on family reunions and learning where our early African ancestors came from in West Africa, including our Seminole Native American ancestry on my maternal grandmother's side. Knowing who they were and the adversity they had to overcome has inspired me to reach higher throughout my adult life. My favorite scripture is – "…to whom much is given, much is required" (Luke 12:48). I believe in doing my best, always giving back and helping others."
Ms. Moone brings that energy every day. She's inspired by her parents—they were Sharecropper famers and picked cotton in Georgia and South Carolina. They grew up poor in a racist Jim Crow South, were the first to attend college in their families and marched with Dr. Martin Luther King Jr., and the late Congressman John Lewis across the Pettus Bridge on "Bloody Sunday" in Selma, Alabama (March 7, 1965).
"I am because of them.," she added.
With so much effort put into her career, Ms. Moone is looking forward to retiring one day with her husband and traveling (when it's safe).
"Life goes fast—you have to know when it's time for change and to live out loud!"
Editor note: this blog post is part of our Black History Month series highlighting the accomplishments and contributions of Black employees at the Office of the U.S. Trade Representative.