Talking TPP in Malaysia
Ambassador Kirk tries his hand at hammering a pewter mug at the Royal Selangor pewter company in Kuala Lumpur, Malaysia, before meeting with leaders of the Federation of Malaysian Manufacturers. Ambassador Kirk is in Southeast Asia this week to outline key U.S. trade objectives with regard to the Trans-Pacific Partnership, the Asia-Pacific Economic Cooperation (APEC) forum, and the Association of Southeast Asian Nations (ASEAN).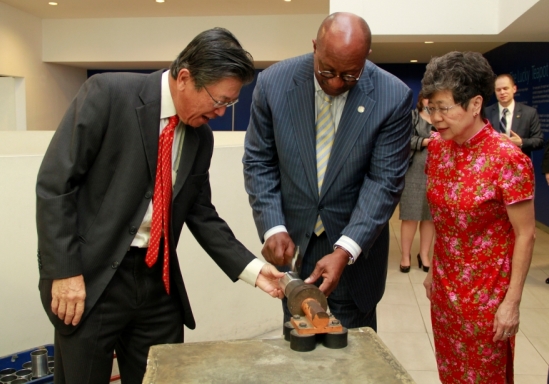 Following his two-day stop in Kuala Lumpur, Ambassador Kirk will fly to Singapore where he will deliver a speech at Singapore Management University.