By Ambassador Darci Vetter, Chief Agricultural Negotiator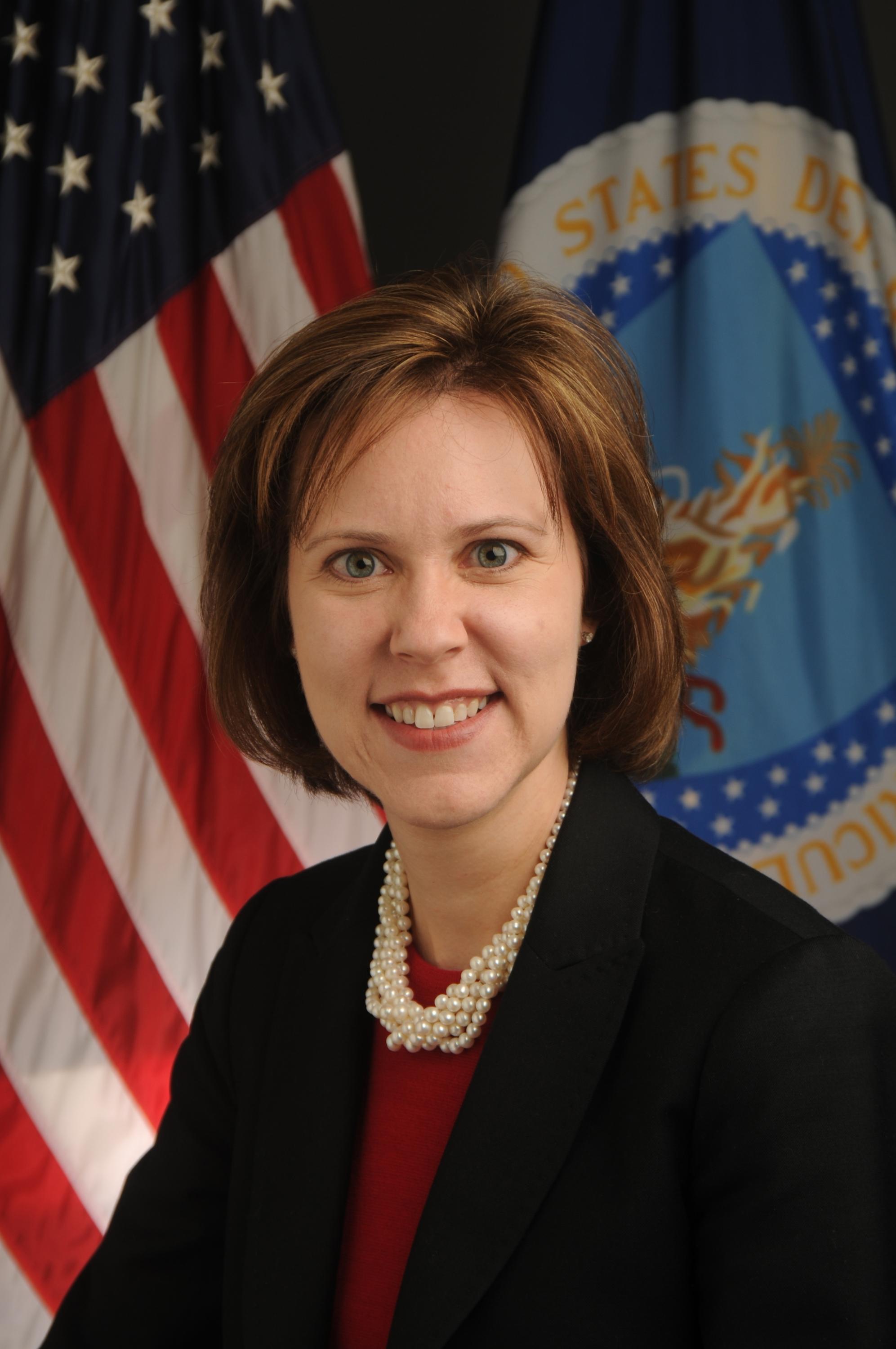 Women grow much of the world's food, and according to the Food and Agriculture Organization (FAO), represent more than 40 percent of the world's agricultural workforce.  As the Chief Agricultural Negotiator at the Office of the U.S. Trade Representative (USTR), I'm proud of how President Obama's trade agenda is empowering women farmers across the globe.
 
Women often face serious obstacles in their ability to produce food for their families and communities, which can make them less productive and less profitable than their male counterparts.  In some parts of the world, women farmers have difficulty acquiring money and inputs to grow their crops, are barred from negotiating directly with men, or are unable to get the necessary information to negotiate a fair price for their goods.  According to the FAO, if female farmers had the same access to productive resources as male farmers, the agricultural output of developing countries would rise by 2.5 to 4 percent. 
 
President Obama and his Administration recognize that women hold the key to achieving food security and growing agricultural exports.  That's in part why the United States established the Feed the Future initiative and partners with countries around the world to improve agricultural productivity and fight hunger, especially for women and girls.  At USTR, we complement these efforts by advocating strong and value-driven international trade policies that help women farmers and ranchers get a fair price for their products and improve variety and affordability of the foods that our families eat.
 
In particular, we are advancing five goals to help raise incomes, improve living standards, and create fairer global markets for women farmers and ranchers in the United States and around the world.
 
First, we are working to lower tariffs, and keep them predictable through our free trade agreements like the Trans Pacific Partnership (TPP) and our trade preference programs like the African Growth and Opportunities Act (AGOA) and the Generalized System of Preferences (GSP).  Reduced tariffs make our agricultural products more affordable and more competitive in new markets, creating more opportunities for farmers and ranchers from the United States and our partner countries to sell their food and feed around the world.  In fact, many American farmers are realizing the benefits of lower tariffs, which helped raise U.S. agricultural exports from $101 billion in 2009 to a record $155 billion in 2014.
Lower tariffs also contribute to more varied diets and better nutrition.  For example, consumers in the United States have access to a wide variety of fresh and affordable fruits and vegetables year-round because we have low tariffs that allow imports during the winter months when we can't meet U.S. demand.  U.S. producers export these same products to the southern hemisphere in their off-season.
 
Second, we are working to cut the time and cost to move agricultural products across borders, making it easier for women producers to sell their goods overseas.  Implementation of the WTO Trade Facilitation Agreement (TFA) will improve customs procedures, and the OECD estimates it will cut trade costs by roughly 15% for developing countries and 10% for developed ones, reducing the costs of trade by hundreds of billions of dollars annually.  This is very important to low-income developing countries, whose communities are especially dependent on agriculture, and often struggle to export their goods to world markets.  Combined with lower tariffs, measures like those included in the TFA boost the competitiveness of firms, which studies have shown may help reduce gender discrimination.[i]   
 
Third, we are making the real-world business of trade more transparent, and easier for women to participate in.  Implementation of the TFA will provide greater transparency of customs procedures and facilitate requirements to export.  For women who may not have access to informal networks controlled by men, clear, publicly-available information helps level the playing field, and consistent application of procedures helps makes the exporting experience more predictable for all.
 
Fourth, the United States is assisting governments in designing new food safety and plant and animal health systems, by facilitating capacity building in developing countries, including our AGOA partners in Africa.  These programs will help individual producers meet safety standards, and assist our trading partners to improve the quality and safety of foods domestically, as well as in international markets.
 
Fifth, we are advocating for greater disciplines on measures such as export restrictions.  Women farmers are more vulnerable to shocks, such as bad weather or price volatility, because they are less likely to own or control their land or other assets.  This makes it harder for them to manage fluctuations in seasonal or yearly income, especially for small farmers.  When countries impose export restrictions on agricultural products, the domestic price of those products can drop dramatically, while consumer prices in other countries rise, because their markets are deprived of products from the country restricting imports.  Imposing stronger disciplines on export restrictions can help improve stability for women farmers and their families, producers and consumers.
 
Sound trade policies can have a strong and beneficial impact on women farmers around the world.  I look forward to working with our partners, both in the United States and abroad, to renew the AGOA and GSP programs, finalize and pass the TPP, and move forward with the TFA.  When more women have a fair shot in the global markets, everyone wins.