Ambassador Marantis arrived in Hanoi, Vietnam today to meet with officials there about the Trans-Pacific Partnership. The TPP negotiations - which are aimed at a high-standard, comprehensive agreement that will support American jobs by liberalizing trade among member Asia-Pacific nations - are at a very advanced stage, and minister-level officials for all the member countries committed this weekend to talk more with one another to make sure that key issues are resolved.
As part of that effort, Ambassador Marantis today met with the head of the Vietnam General Confederation of Labor, Dang Ngoc Tung, to stress how important it is to the United States that the final TPP agreement include strong, enforceable labor provisions - including a responsibility to adopt and maintain the five core International Labor Organization standards on workers' rights, including the freedom to associate. 
Separately, Ambassador Marantis also expressed to Vietnamese Vice Minister of Planning and Investment Dang Huy Dong the need for progress on investment issues that will improve access for U.S. investors - who support jobs back in the United States. Ambassador Marantis also discussed the importance of high ambition in the TPP, which will allow for greater flow of goods and services among TPP countries.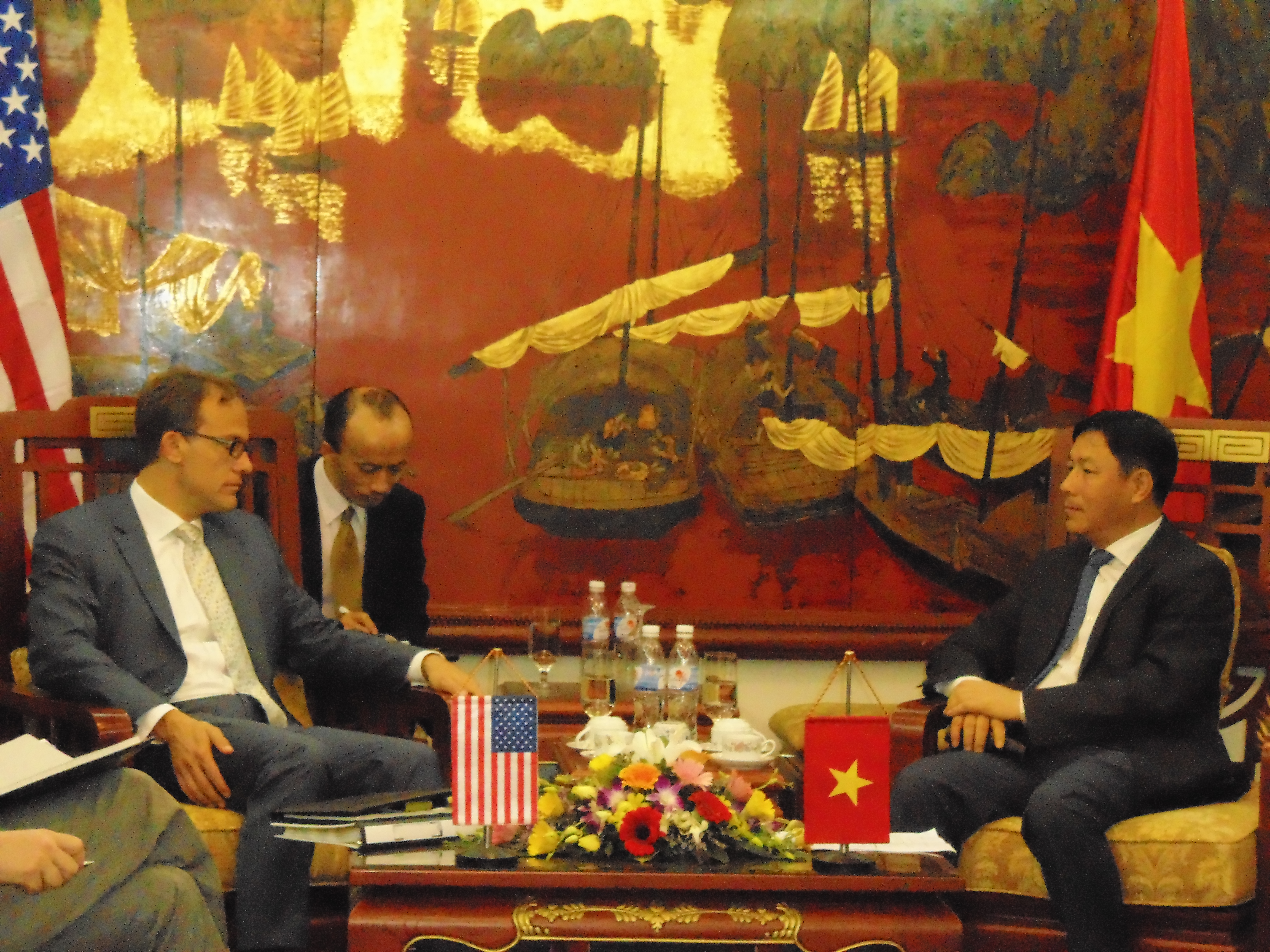 Ambassador Marantis meets with Vietnamese Minister of Planning and Investment Dang Huy Dong
The 11-member TPP - which is set to expand to include Japan following the successful conclusion of the domestic processes of the current TPP members - includes countries at varying levels of development. While all TPP partners are expected to meet the agreement's standards, the United States has committed to work with Vietnam to provide technical advice and assistance and to consider other flexibilities that will help it meet the high standards of the TPP - which will increase the TPP's potential to support jobs and economic growth in every member country.