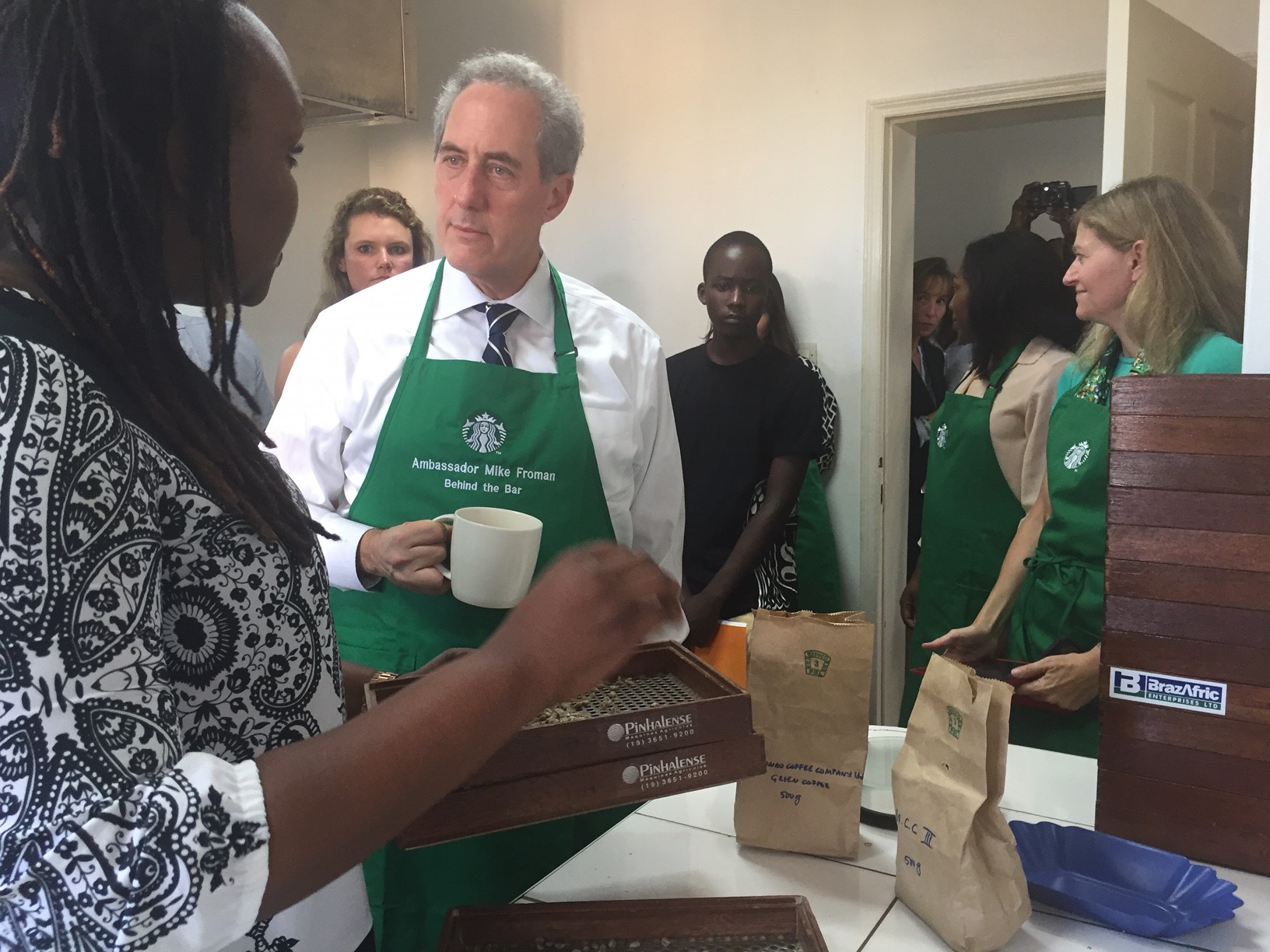 By U.S. Trade Representative Michael Froman
In her last diary entry before being murdered, Dr. Dian Fossey, the legendary protector of Rwanda's mountain gorillas, wrote: "when you realize the value of all life, you dwell less on what is past and concentrate more on the preservation of the future."  It is in that spirit that I am visiting Rwanda this week.  Trade is no longer just about tariffs.  Today, trade is about raising international standards to reflect our values and deploying new tools to improve living and working conditions around the world.  In Rwanda, that means building a future in which its majestic natural beauty is preserved and promoting sustainable trade and development.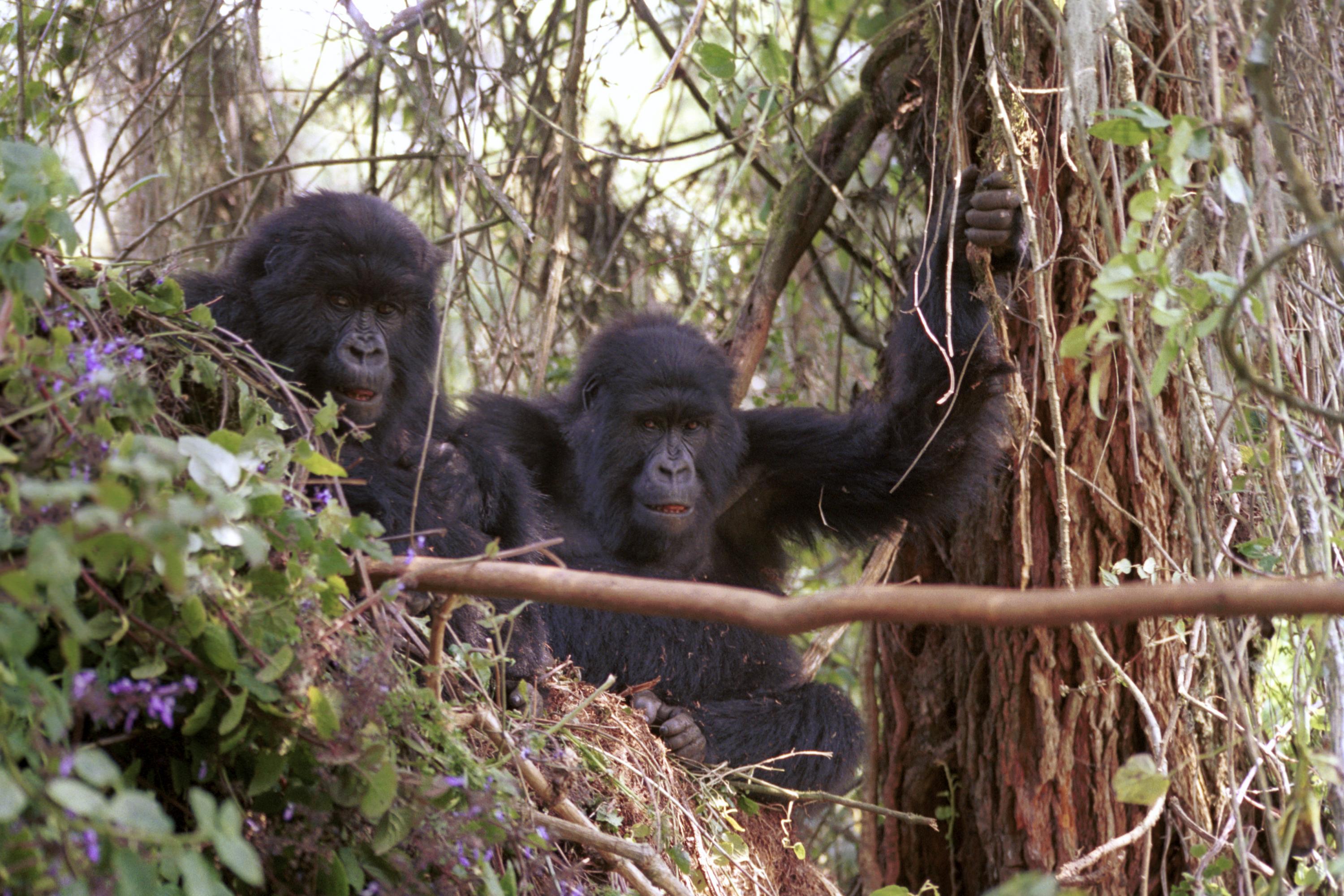 It is impossible to talk about conservation and sustainability in Rwanda without talking about the country's iconic mountain gorillas.  The mountain gorilla might become extinct in the same century that the species was discovered, due to threats from hunting, war, disease, destruction of their forest habitat, and capture for the illegal pet and zoo trade. Today, only 700 mountain gorillas are believed to survive, spread among four national parks: Virunga National Park (DRC), Volcanoes National Park (Rwanda), Mgahinga Gorilla National Park and Bwindi Impenetrable National Park (Uganda).
The survival of these great apes, and their prospects for recovery, are thanks to the conservation efforts here in Rwanda, including projects sponsored by organizations like the Wildlife Conservation Society and Conservation International, with whom I am meeting during my visit to better understand their work first hand. Credit is also due to the international community for recognizing that these critically endangered great apes were in need of protection not just locally but globally, and so in 1975 the Convention on International Trade in Endangered Species of Wild Fauna and Flora (CITES) listed mountain gorillas for its highest level of protection (Appendix I).  Since then organizations as diverse as INTERPOL have also become actively engaged in the fight to simultaneously protect global security and these magnificent gorillas from criminal networks and militias that are actively engaged in poaching.
The mountain gorilla's continued recovery depends on the success of these and other, less obvious efforts – including efforts to bolster Africa's economic growth and sustainable development.  Indeed, greater economic opportunity is very often the key to reducing the conflict between humans and wildlife that so often exists when resources are scarce. Improving livelihoods and economic opportunity, encouraging sustainable use of resources and prioritizing wildlife conservation will support long-term sustainable development and help reduce the threats facing the parks, forests and wildlife. Many of the threats to mountain gorillas and other species in Africa can be lessened when poverty reduction and sustainable development involve and leverage conservation.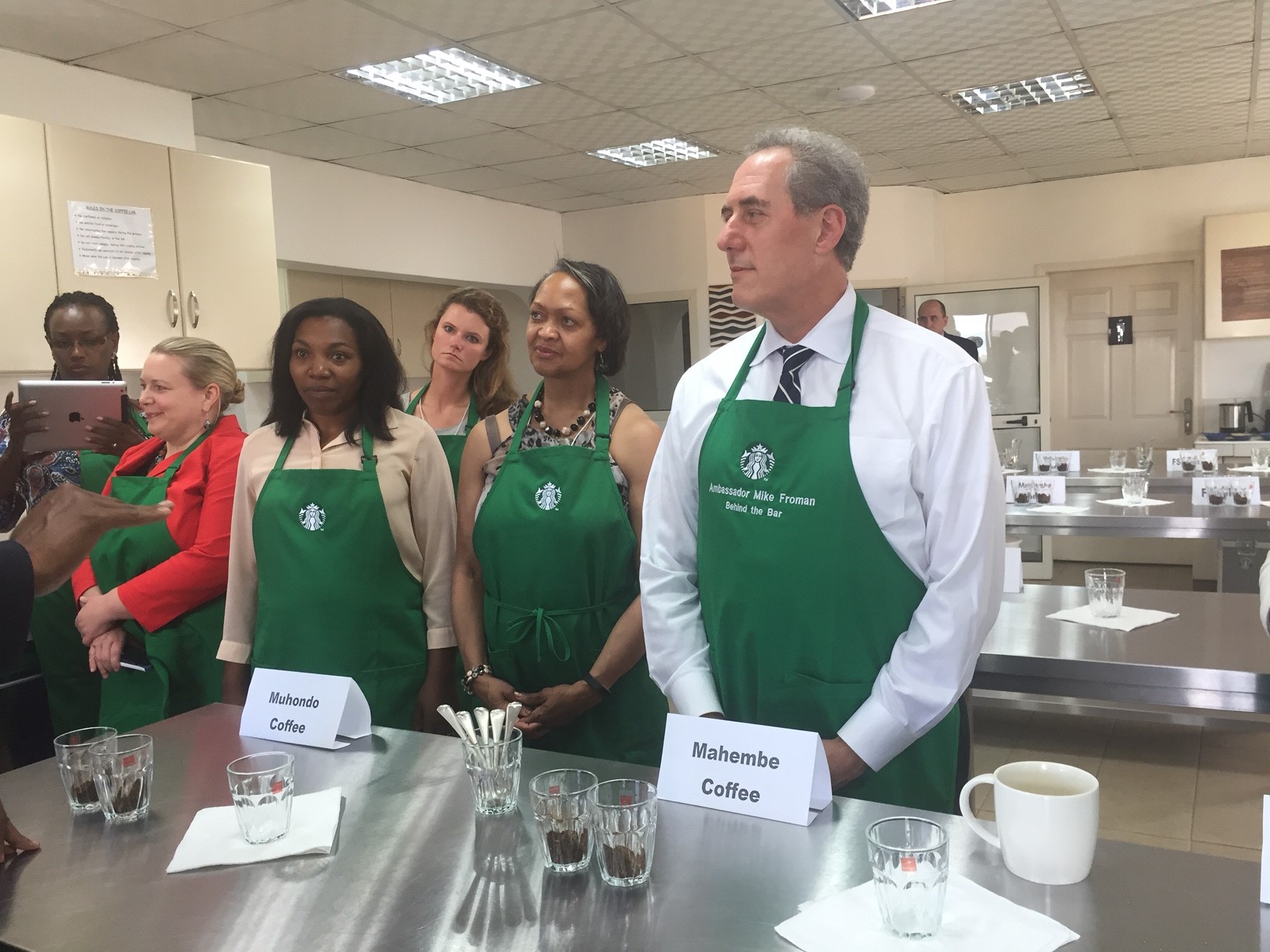 This is where trade can also help.  Another stop during my visit, at the Starbucks Farmer Support Center in Kigali, highlighted the great potential of socially responsible, environmentally sensitive efforts to integrate Rwanda into the global marketplace.  Starbucks has been purchasing Rwandan coffee since 2004 (ten years after the genocide), and established the Farmer Support Center (FSC) in 2008. The partnership between Starbucks and Rwandan coffee producers, with USAID funding over a 10-15 year period to redevelop the Rwanda coffee industry after the genocide, enabled producers to diversify vertically within the coffee production chain and increase exports of washed coffee beans, a higher value product.  An estimated 50,000 Rwandan coffee farmers and their families have doubled their income because of Starbucks and the assistance provided by USAID.
Projects like these can have a tremendous impact on the lives and livelihoods of Rwanda farmers, and on Rwanda's environment and economy.  And they can connect us across the oceans by our shared values.  A cup of Rwandan coffee purchased at the Starbucks in the United States supports Rwandan farmers (many of whom are women who took over coffee farming after the genocide), and the environmentally sound and sustainable coffee farming practices of a country six thousand miles away.
These stories of coffee and conservation in Rwanda also underscore the importance of doing trade right.  Not only can trade help create economic opportunities, the right trade policy can shape globalization in important ways.  In particular, it can provide leverage for achieving needed environmental outcomes on a global scale.  To date, our trade relationship with sub-Saharan Africa has been defined by the African Growth and Opportunity, which has made a significant contribution to unlocking opportunity on the continent.  There is an active conversation underway in the United States about how to develop further our trade and investment relationship with Africa.  Recent U.S. free trade agreements like the Trans-Pacific Partnership Agreement, for example, link to commitments to implement CITES and combat wildlife trafficking, creating strong trade sanction-backed commitments with respect to environmental protection.  As we think more holistically about our approach to trade and investment in Africa, questions about the relationship to U.S. and African environmental objectives should also be at the center.