This trade spotlight features the Special 301 Report, which reflects the Administration's resolve to encourage and maintain effective IPR protection and enforcement worldwide.
The Office of the United States Trade Representative (USTR) held a public hearing on Monday, February 24, 2014, to gather information for the 2014 Special 301 Report.  The Special 301 Report highlights the economic importance of intellectual property (IP) to the U.S. economy and details other countries' IP protection and enforcement-related efforts.  IP-intensive industries account for nearly 30 million U.S. jobs and drive growth in almost every sector of our economy.  Today's hearing was part of the ongoing USTR effort to give interested parties an opportunity to inform the interagency Special 301 Subcommittee of their IP concerns.
The Special 301 Report is normally released on or around April 30th.  Last year's report can be found here.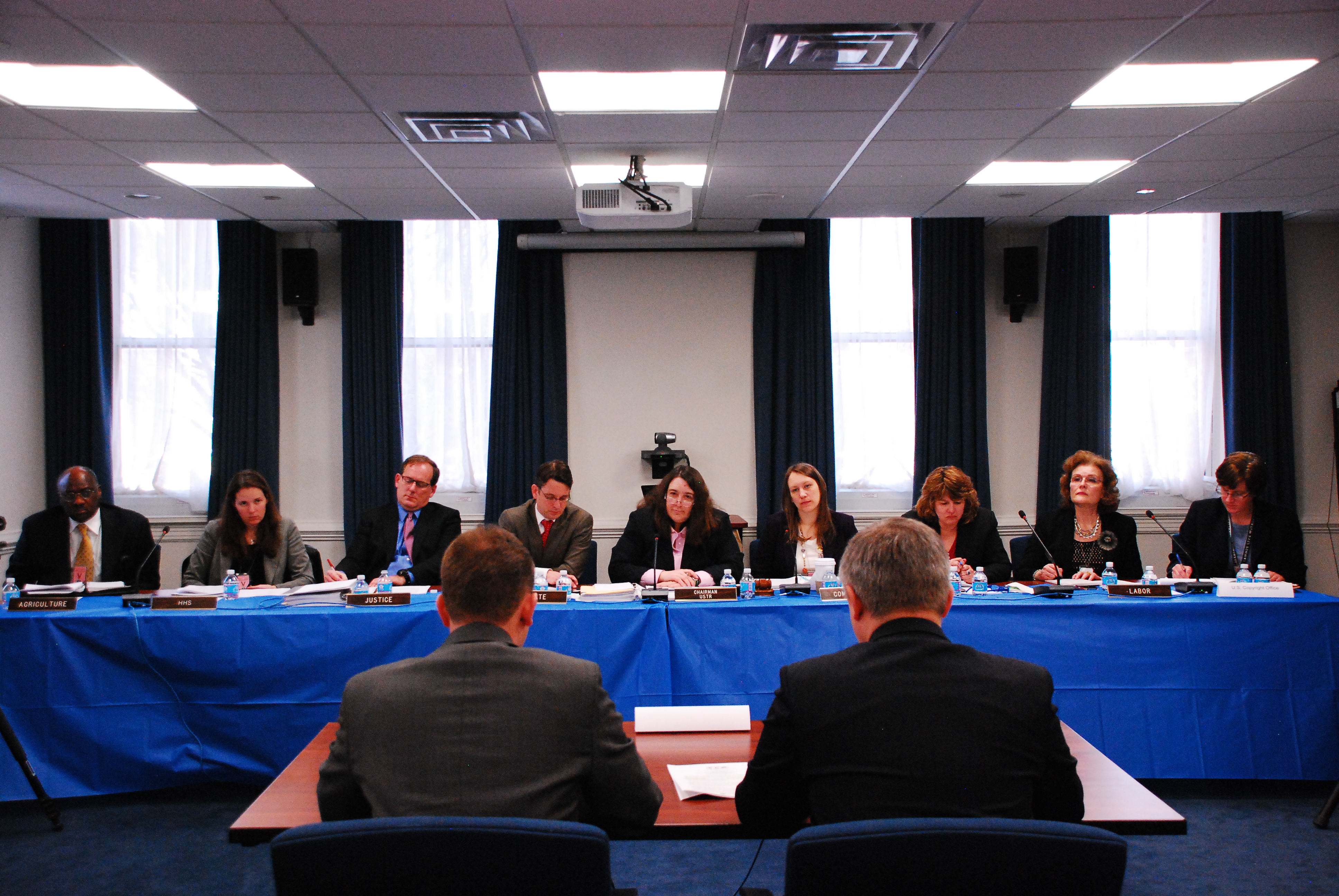 The Special 301 Interagency Panel hears testimony from industry and government representatives.
Special 301 decisions are made following extensive consultations with interested parties and foreign governments on often complex IP issues, and information provided in the public hearing and through written public comments help facilitate sound, well-balanced assessments of developments in particular countries.  This year's public submissions for the Special 301 review can be viewed online at www.regulations.gov, docket number USTR-2013-0040.  A video and transcript of the hearing will be posted to USTR's website within two weeks of the hearing date.
In addition to releasing the annual Special 301 Report, USTR conducts year-round engagement to advance the goals of the Special 301 process.  On February 12, 2014, USTR released the results of the 2013 Special 301 Out-of-Cycle Review of Notorious Markets.  In previous years, the Notorious Market List had been included in the annual Special 301 Report, but USTR now publishes the two reports separately in an effort to increase public awareness of Internet and physical markets that pose significant piracy and counterfeiting challenges. 
The Notorious Markets List can be found here.  Public submissions for the Notorious Markets list can be viewed online at www.regulations.gov, Docket number USTR-2013-0030.