The U.S.-European Union (EU) economic relationship is already successful, Acting U.S. Trade Representative Marantis told a group hosted by the Washington International Trade Association (WITA) this week, and we are optimistic that the proposed Transatlantic Trade and Investment Partnership (TTIP) could provide an additional boost. Ambassador Marantis was on hand to talk about U.S.-EU economic growth as part of WITA's ongoing TTIP-specific series of events. EU Ambassador to the United States João Vale de Almeida also participated in the panel discussion, which was moderated by former Congressman and German Marshall Fund Fellow Jim Kolbe.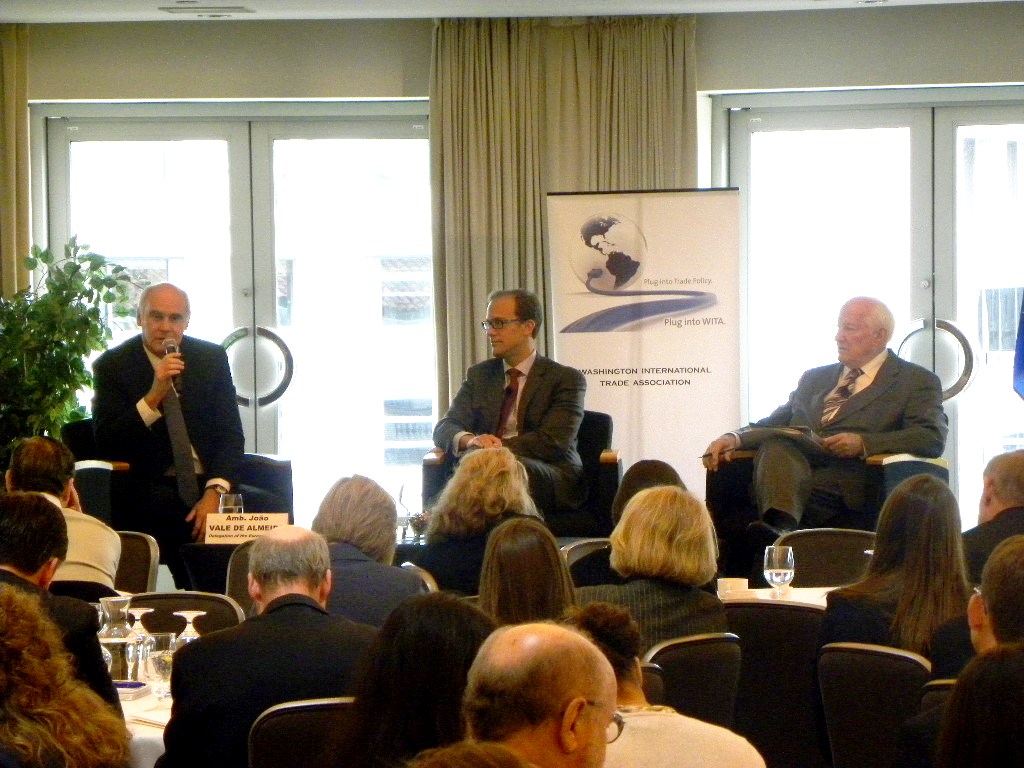 Ambassador Marantis discusses the U.S.-EU economic relationship at the WITA roundtable.
The United States and the EU account for nearly half of global GDP, and 30 percent of global trade. Each day, goods and services worth nearly $3 billion are traded across the Atlantic, and our investment relationship reached nearly $4 trillion in 2011. The U.S. Government estimates that some 13 million jobs in the United States and the EU are supported by transatlantic trade and investment. By both comprehensively addressing the remaining barriers to U.S.-EU trade and pioneering new disciplines on global trade issues of common concern, the TTIP promises to make the transatlantic relationship an even stronger driver of jobs and prosperity on both sides, Ambassador Marantis said.
Ambassador Marantis also touched on the Office of the United States Trade Representative's (USTR) intensive stakeholder outreach during the run-up to negotiations, which could be launched later this summer. USTR is consulting with Congress, trade stakeholders, and members of the public to shape its negotiating objectives for the proposed agreement, and has received several hundred written public comments via a Federal Register notice. A public hearing on the proposed agreement is scheduled for May 29th and May 30th.
Ambassador Marantis closed his remarks at WITA by expressing optimism about the proposed negotiations, and reiterated USTR's commitment to a groundbreaking agreement that delivers substantial benefits to workers, farmers, consumers, and businesses.