By Roya Stephens, Office of Public and Media Affairs
Assistant U.S. Trade Representative for Labor Lewis Karesh testified today before the Senate Foreign Relations Committee alongside colleagues from the Departments of State and Labor on labor rights and worker safety issues in Bangladesh. Karesh, along with Assistant Secretary of South and Central Asian Affairs of the State Department Robert Blake and Acting Associate Deputy Undersecretary for International Affairs of the Department of Labor Eric Biel, discussed labor rights and safety conditions in Bangladesh. Karesh provided background on an ongoing USTR-led review of worker rights in Bangladesh under the Generalized System of Preferences (GSP). That review is considering whether Bangladesh meets the statutory worker rights criteria of the GSP program, which requires that beneficiary countries be taking steps to afford workers internationally recognized worker rights, including the right of association and the right to organize and bargain collectively. Karesh stated that the Administration will announce next steps in the review by the end of June and that among the options under consideration are possible withdrawal, suspension, or limitation of Bangladesh's trade benefits under the GSP program.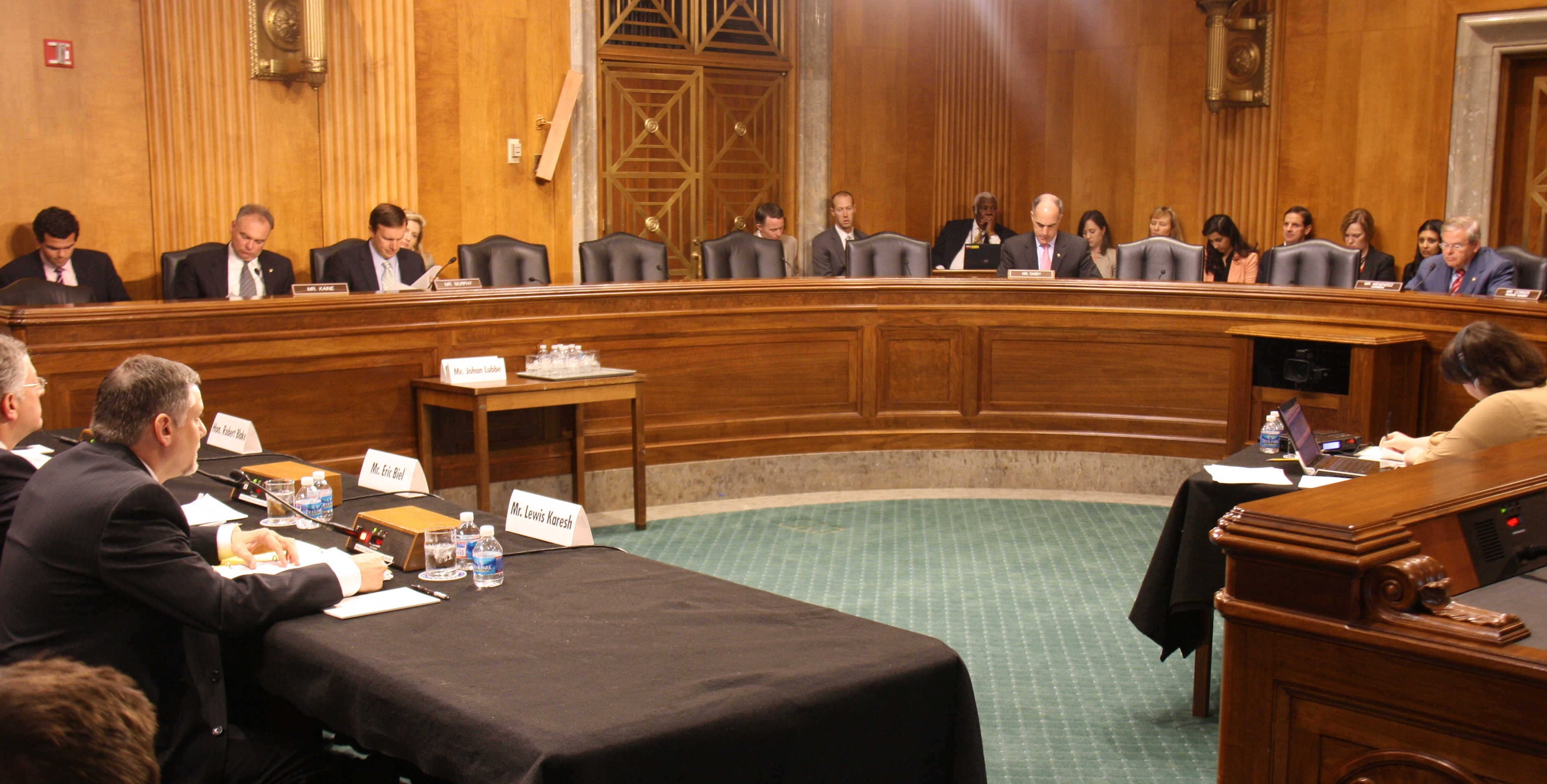 The Administration has been concerned about the worker rights situation in Bangladesh for some time, including issues related to worker safety, and has conveyed those concerns on numerous occasions to the highest levels of the Government of Bangladesh. On March 28, 2013, a hearing was held at USTR at which the Government of Bangladesh, the AFL-CIO, and other interested parties gave testimony on issues related to the worker rights situation in Bangladesh. USTR and other agencies are now examining all of the information and testimony received, including post-hearing submissions. The testimony and all other public submissions are available here.
In 2012, the United States and Bangladesh had a total two-way goods trade of $5.4 billion, and the United States is currently the largest single-country market for Bangladesh's chief export, apparel products. In 2012, U.S. imports from Bangladesh under GSP totaled $34.7 million, and among the leading GSP imports were tobacco products, sports equipment, china kitchenware, and plastic articles. To learn more about GSP Program, click here. To learn more about trade with Bangladesh, click here.