The United States has a vibrant culture of innovation, and our country's creative and entrepreneurial spirit helps support millions of American jobs, promote economic growth, and create goods and services enjoyed by consumers around the world. That is why the United States, alongside the European Union, Switzerland, and Mexico, sponsored the first-ever World Trade Organization (WTO) Innovation Fair, to provide a forum for innovators from the U.S. and around the globe to discuss the multilateral frameworks that support and encourage innovative growth.
Innovation plays an important role in not only global economic development, but also in technological advancement and social entrepreneurship, as evidenced by the array of products showcased by the inventors, start-ups, small businesses and other experts attending the Fair. Over 20 innovators gave presentations, shared their experiences from the innovation process, and discussed the importance and benefits of intellectual property protection to each of their successes.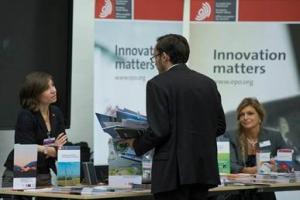 The featured innovations ranged from medical devices that are adapted to the needs of local doctors and patients, to cutting-edge filtration systems that combat water-related diseases, from interactive hand-held devices for visually-impaired Internet users, to next generation clean tech super-conductors, each with new and unique benefits to their target markets. The Fair also provided an opportunity for innovators from around the globe -- start-up accelerators from Egypt, innovation incubators in Panama, inventors from the US, Japan and across Europe -- to share best practices and lay the foundation for potential future international innovation collaborations and partnerships.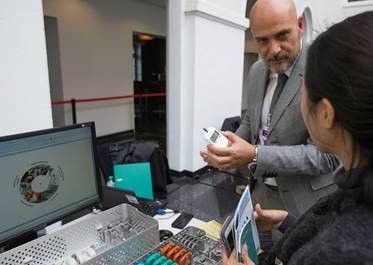 The Fair took place alongside the WTO Council on Trade-Related Aspects of Intellectual Property Rights (TRIPS), which is responsible for administering the WTO TRIPS Agreement -- a multilateral agreement on intellectual property protection and enforcement. Intellectual property rights are especially important to inventors and creators to encourage their continued research and development, protect their hard work and investment, and promote technology diffusion.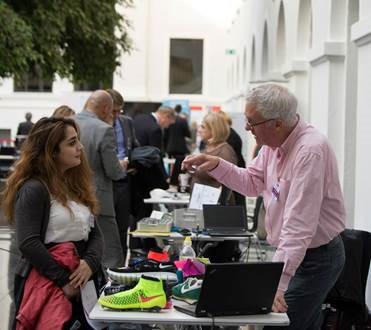 The United States has a competitive advantage in innovation, and nearly 30 million Americans owe their jobs to intellectual property-intensive industries. Broad-based IP protection not only helps support our country's strong entrepreneurial culture, but also ensures our innovative, Made-in-America products can be enjoyed by the more than 95% of global consumers outside of the U.S.  Innovation, and the intellectual property rights that protect them, make key contributions to technological advancement and economic growth across the globe, and the United States looks forward to continuing and supporting the dialogue on these important topics at the WTO.
To learn more about the WTO Innovation Fair and participants, please click here.