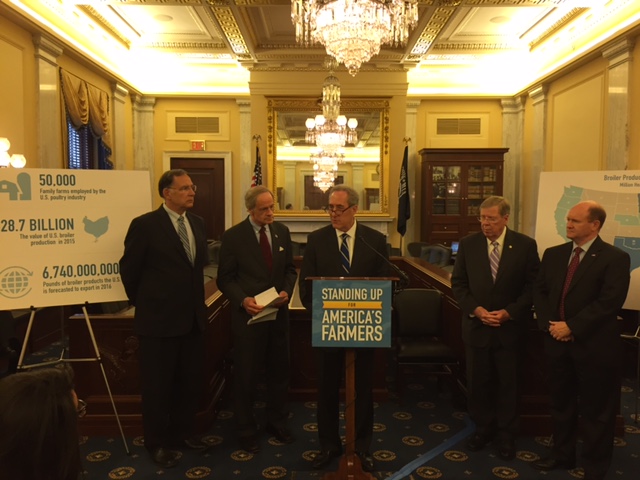 Washington, D.C.– U.S. Trade Representative Michael Froman announced today that the United States is mounting a challenge to China at the WTO because of the Chinese Government's failure to bring its antidumping and countervailing duties against imports of U.S. chicken broiler products into compliance with WTO rules.  These duties, which act as high taxes on American poultry exports to China, have remained despite a WTO report that previously found China to be breaching its WTO obligations.  Now, the United States is challenging these taxes on behalf of American poultry producers and the hundreds of thousands of people employed in the poultry industry.
This trade enforcement action marks the 12th complaint brought by the Obama Administration against China at the WTO, and the United States is firmly committed to ensuring that China lives up to its WTO obligations, and that American farmers and workers can compete and win on a level playing field in the global economy.
"Today's action holds China accountable for unfair taxes they are imposing on American exports of broiler chicken products," said U.S. Trade Representative Michael Froman. "These unfair and unjustified taxes are in direct violation of China' s international commitments and tilt the playing field further against America's poultry farmers. American farmers deserve a fair shot to compete and win in the global economy and this Administration will continue to hold China responsible when they attempt to disadvantage our farmers, businesses and workers. Today's action is the 12th that this Administration has taken against China at the WTO – and to date we have won every case that been decided."
"The food and agricultural products raised by America's farmers and ranchers are among the most competitive in the world, and this Administration has proven that we will not stand for trade barriers that put them at an unfair disadvantage in the global marketplace. Thanks to the high quality of U.S. agricultural goods, including chicken, the past seven years have been the strongest period for American agricultural exports in history," said U.S. Secretary of Agriculture Tom Vilsack. "Last year alone, the U.S. Department of Agriculture resolved more than 150 trade-related issues, and agricultural exports supported more than one million American jobs both on and off the farm. I am pleased to stand with USTR to show China and all of our trading partners that the United States means what we say when we call for fair and enforceable trading policies."
"Delaware's poultry farmers and producers are the strongest engines in our local economy and we know they have great potential to do even more, but when they're shut out of international markets, that potential goes untapped," said U.S. Senator Tom Carper (D-DE). "China's hefty tax on American poultry imports is unfair and, while I'm still hopeful that China will right this wrong on its own, we must be prudent and pursue action by the World Trade Organization. I thank Ambassador Froman and his team for their continued work to ensure the global community holds China accountable for its unfair trade practices."
"The United States has been the only country that has been willing to challenge China's compliance at the World Trade Organization," said U.S. Senator Johnny Isakson (R-GA), a member of the Senate Finance Committee and co-chair of the Senate Chicken Caucus. "Trade works when the rules are followed, and it is imperative that China—the world's second largest economy—lives up to the rules it agreed to when it joined the WTO in 2001. I am pleased that the United States is mounting this challenge that will, if successful, put the hardworking poultry farmers of this country back on a level playing field."
"The economic health of America's agricultural sector, including Delaware's poultry industry, is directly tied to its access to foreign markets," said U.S. Senator Chris Coons (D-DE). "That's why it is critical for the United States to fight unfair protectionist policies of some of the world's biggest markets like China. I applaud the Obama Administration for taking action today to challenge China's continued failure to meet WTO standards. Today's announcement sends a clear message that the United States will continue to hold China's feet to the fire until it plays by the rules and opens up its market to our poultry. I will continue to fight to make sure poultry farmers in Delaware and across the country have access to markets around the world."
"This trade enforcement action is necessary to hold China accountable for unfair taxes imposed on U.S. chicken producers so that farmers in Arkansas and around the country have a level playing field," said U.S. Senator John Boozman (R-AR) said. "Arkansas is a leader in chicken production and this is a step in the right direction to allow our producers an opportunity to compete fairly in the global marketplace."
To view the United States' WTO consultation request, please click here.
Background:  
On September 25, 2013, the WTO adopted the panel report in the China – Broiler Products dispute, which found in favor of the United States on over a dozen claims asserting that China's duties breached WTO rules.  China subsequently undertook a re-investigation and, in July 2014, issued a redetermination that purports additional rationales justify continuing its duties on U.S. broiler products.  China has asserted that this redetermination has brought China into compliance with the findings in the WTO Panel Report.  Since then, the United States has reviewed China's redetermination and engaged closely with U.S. stakeholders on next steps.  On the basis of this intensive review, the United States considers that the reinvestigation process and the redetermination breach WTO rules and that accordingly, China has failed to bring its measures into compliance with WTO rules.
In today's consultation request, the United States is making claims under numerous provisions of the WTO Antidumping Agreement and the WTO Subsidies and Countervailing Measures Agreement.  Those claims include China's failure to properly calculate costs of production for a U.S. producer, a failure to conduct a transparent reinvestigation, and various failures with respect to China's finding that the Chinese industry has been injured on account of U.S. exports.
The United States is the only WTO Member to challenge a claim of compliance by China following WTO findings that China was breaching WTO rules.  This is the second time that the United States has challenged China's failure to comply in a WTO dispute.  In the first instance, the United States prevailed in its claim that China's continued imposition of extra duties on specialty steel products was inconsistent with WTO rules.  Following that challenge, China terminated the extra duties.
This challenge to China's non-compliance with respect to duties levied on chicken broiler products demonstrates once again the United States' commitment to ensuring that China strictly adheres to the WTO's rules of the road. 
The U.S. poultry industry is the world's largest producer and its second-largest exporter of poultry meat.  Nearly 18 percent of U.S. poultry production is exported.  The U.S. poultry industry employs 350,000 workers and comprises 50,000 family farms.
China's Ministry of Commerce (MOFCOM) imposed antidumping and countervailing duties on U.S. chicken products on September 26, 2010, and August 30, 2010, respectively.  The antidumping duties ranged from 50.3 percent to 53.4 percent for the U.S. producers that responded to MOFCOM's investigation notice, while MOFCOM set an "all others" rate of 105.4 percent.  In the CVD investigation, MOFCOM imposed countervailing duties ranging between 4 percent and 12.5 percent for the participating U.S. producers and an "all others" rate of 30.3 percent.
The WTO panel found in favor of the United States in a report circulated in September 2013.  The Panel found that China breached several procedural and substantive obligations in conducting its AD and CVD investigations.  In addition, the Panel found numerous defects in China's determination that U.S. exports caused adverse price effects in the Chinese market.  The WTO recommended that China bring its measures into conformity with WTO rules.
The United States and China agreed that China could have until July 9, 2014, to bring itself into compliance.  On that date, China issued a re-determination that asserted U.S. producers still benefited from subsidies and were dumping in the Chinese market to the detriment of China's domestic industry.  The countervailing duties dropped to about 4 percent for most U.S. exporters.  The antidumping duties either declined slightly or in some instances increased.  In the re-determination, China continued to assert that U.S. exports caused adverse price effects in the Chinese market, and that U.S. exports caused material injury to the domestic industry.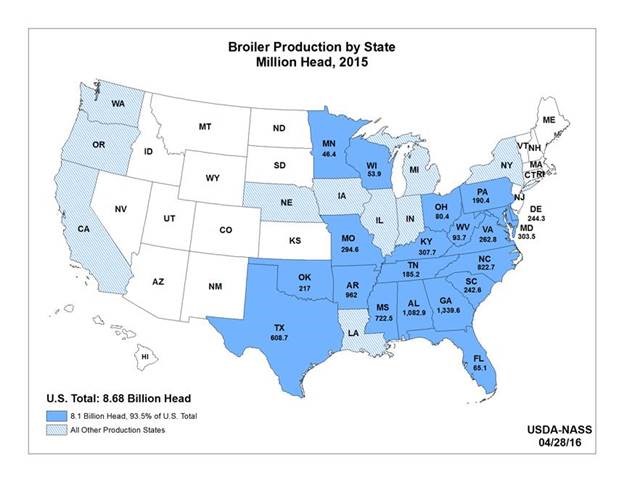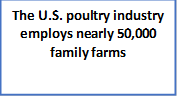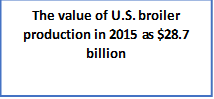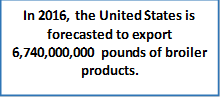 THE OBAMA ADMINISTRATION'S TRADE ENFORCEMENT RECORD
Since President Obama was inaugurated in 2009, USTR has filed 21 enforcement complaints (including this one) at the World Trade Organization (WTO) – more than any other WTO Member.  The United States has won every single one of those complaints that has been decided by the WTO so far.
 
The Obama Administration has brought 12 trade enforcement challenges against China, three against India, and several other complaints against a series of major economies including Indonesia, Argentina, the Philippines, and the European Union.  To ensure the greatest economic benefits for American workers and exporters, the Obama Administration has used our trade enforcement actions to emphasize opening these large, strategic markets to which the United States exports a diverse array of products and services.
 
The Obama Administration has also broken new ground on the enforcement of labor rights, including the first-ever case under a trade agreement to seek the enforcement of worker rights.  That case challenges Guatemala's failure to enforce its labor laws.
 
Enforcement extends far beyond formal disputes.  The Obama Administration has opened markets for American workers, farmers and businesses by taking tough stands to resolve unwarranted trade barriers with trading partners.  For example, in the last two years alone, we have negotiated agreements that expand beef exports to Mexico and pork exports to Malaysia.  We also successfully engaged with the Philippines – including through the Special 301 process – to enhance protection of intellectual property rights. These and similar actions have helped expand exports and level the playing field for American goods and services.