You are here
Readout of the Meeting between U.S. Trade Representative Michael Froman and Prime Minister Nawaz Sharif of Pakistan
10/21/2013
Washington, D.C. – U.S. Trade Representative Michael Froman met today with Prime Minister Nawaz Sharif of Pakistan during the Prime Minister's official visit to Washington. The meeting focused on how to strengthen the trade and investment relationship between the United States and Pakistan. In 2012, two-way trade was valued at $5.2 billion. Ambassador Froman and Prime Minister Sharif agreed that a strong United States-Pakistan trade relationship is in our mutual interest, and vowed to work together to increase bilateral trade and investment.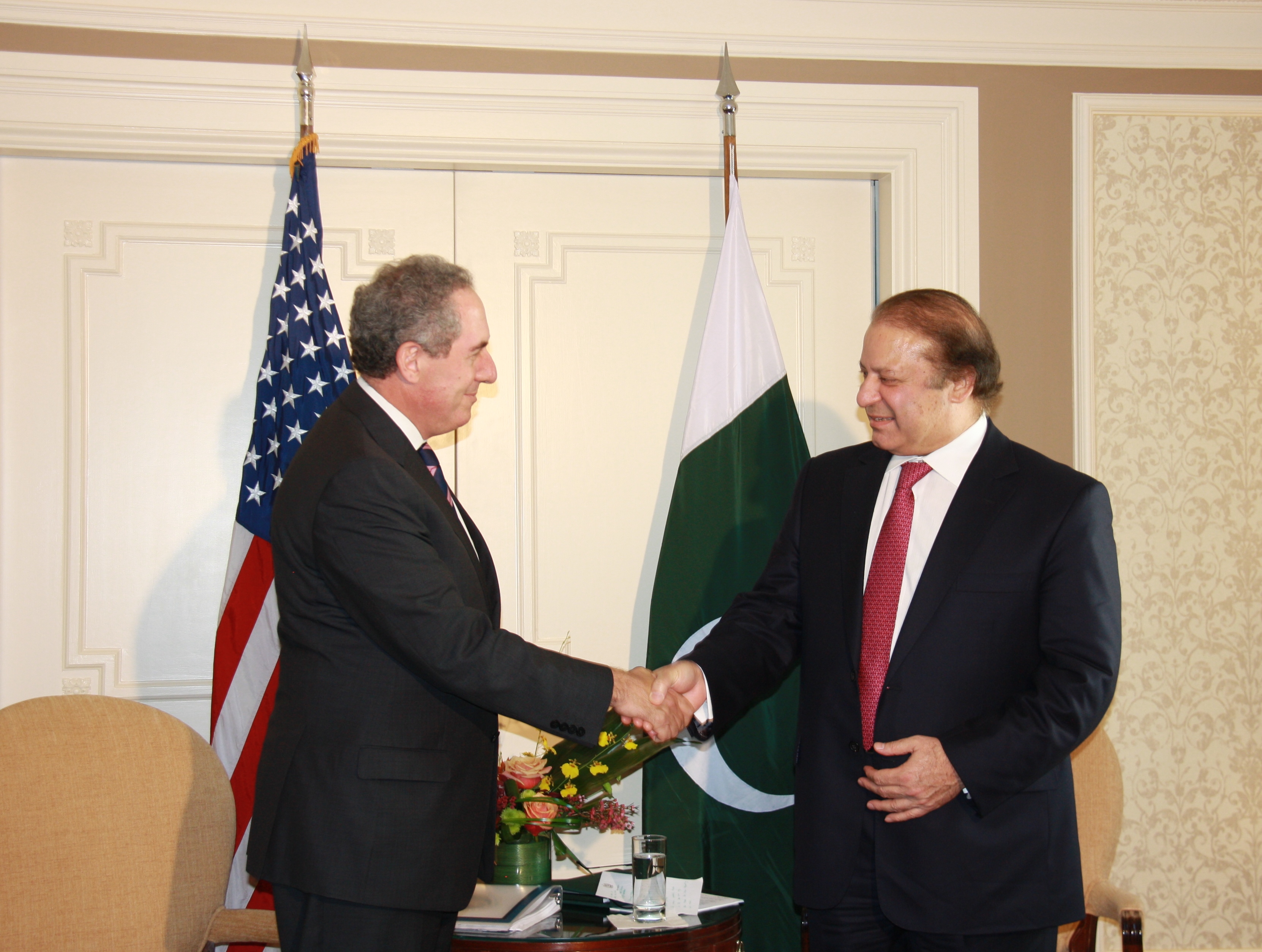 U.S. Trade Representative Michael Froman shakes hands with Prime Minister of Pakistan Nawaz Sharif.
Ambassador Froman cited the notable progress made in addressing trade and investment issues under the United States-Pakistan Trade and Investment Framework Agreement (TIFA) and offered to host the next meeting of the TIFA Council in Washington, DC.