By Christina Sevilla, Deputy Assistant USTR for Small Business
Unlocking new opportunities for U.S. and European Union (EU) small business is a key objective of the Transatlantic Trade and Investment Partnership (T-TIP).  The agreement seeks to find opportunities for small businesses on both sides of the Atlantic, including those in Bulgaria and the United States, to find new customers, partners, and suppliers to grow their businesses. In both the United States, and in Bulgaria, over 98 percent of businesses are small and medium enterprises (SMEs), and in Bulgaria, exporting SMEs account for 86 percent of total exporting enterprises. T-TIP will make it easier for small businesses to export by cutting export costs, saving shipment time, and reducing customs paperwork, risks, and red tape.
Through T-TIP, the United States and Bulgaria can expand more than $821 million in annual two-way trade and help small businesses from Sofia to San Francisco and Plovdiv to Philadelphia grow their exports, create new jobs, and support economic growth.
In the United States, NuStep, an Ann Arbor, Michigan company with about 100 employees, manufactures cross-training exercise equipment for people with physical limitations. Twenty jobs in the company are directly supported by exports, with top export destinations including T-TIP partners like Denmark, France, Germany, the Netherlands, and the UK. NuStep is currently increasing its sales to Bulgaria, and discussing the possibility of a collaboration with a company in the country.
NuStep's Director for International Business, Elena Stegemann, looks forward to the benefits T-TIP will bring, saying: "We are a small company with limited internal resources. Every free trade agreement that our government negotiates on our behalf makes a significant difference in our ability to be competitive overseas. Because our high quality products are manufactured in our factory right here in Ann Arbor, we employ local people and pay them good wages to make the best products that we can. As a result of this, we manufacture high value products that sell at a relatively high price point in export markets. If our products can be made more price competitive through elimination of tariffs with T-TIP, we will able to employ more local people in our factory to keep up."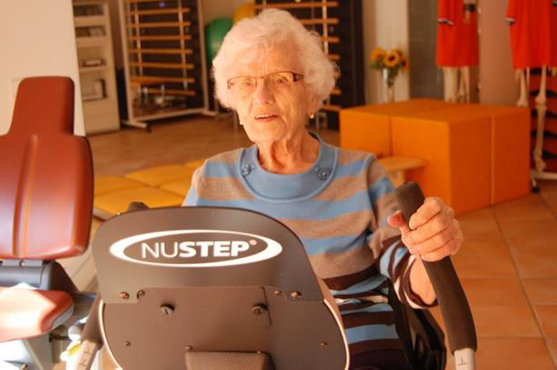 To witness firsthand some of the benefits T-TIP will bring to Europe, I traveled to Sofia, Bulgaria to participate in a conference on the SME perspective of T-TIP organized by the American Chamber of Commerce in Bulgaria, the Bulgarian Chamber of Commerce and Industry, the Italian Presidency of the Council of the EU, and the U.S. Embassy in Sofia. During the trip, I met with established Bulgarian SMEs and dynamic new start-ups, all of whom were hoping to attract new American customers and partners in the United States through T-TIP. 
During my trip, I visited Roobar, a Sofia company with 40 employees that produces and exports organic raw fruit bars. What began with a simple recipe three years ago became the foundation for a successful small business that produces 3 million fruit bars a year and earns 90% of its revenue from exporting to 36 countries. To increase their company's economic potential, Roobar began engaging internationally, and attended an organic trade show in Baltimore, Maryland to secure orders from small health food stores in New York and New Jersey.  Roobar's export manager, Asen Mitrev, expects their company's sales to the United States to grow under T-TIP and hopes the agreement will continue to ease customs procedures to facilitate quicker sale and supply to American customers. In fact, the company has found the requirements for registering a foreign company in the United States were quick, easy, and free to file online, and Roobar has already established a subsidiary office in Delaware to manage future American sales.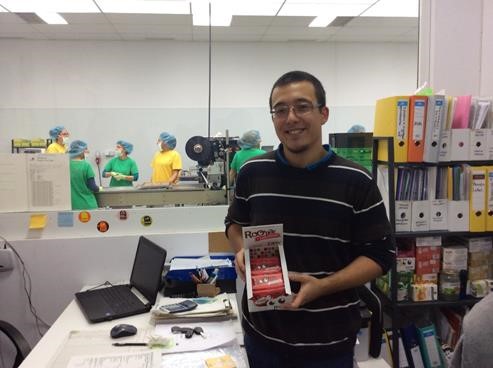 Roobar facility in Sofia.
I also visited Walltopia, a Sofia-based SME that manufactures and sells artificial climbing walls to gyms, schools, entertainment centers, and malls worldwide.  With 300 Bulgarian employees in manufacturing, architecture, and engineering, the company exports to 50 countries, with 99 percent of its total revenue from exports. The United States is Walltopia's top market, with installations in Colorado, Utah, California, and New York, helping those gyms better serve their clients and generate local revenue.  The company has opened a sales office in Pittsburgh, Pennsylvania to meet local demand, supporting additional jobs in the United States. The climbing wall industry continues to grow, adding over one thousand new climbers each day, and Walltopia President Ivaylo Penchev says that "T-TIP is a great opportunity to increase sales by dynamic Bulgarian companies to the U.S. and help my U.S. customers attract new climbers." He says the company would benefit from the elimination of the 2.7 percent tariffs facing his products, as well as greater automation of customs procedures.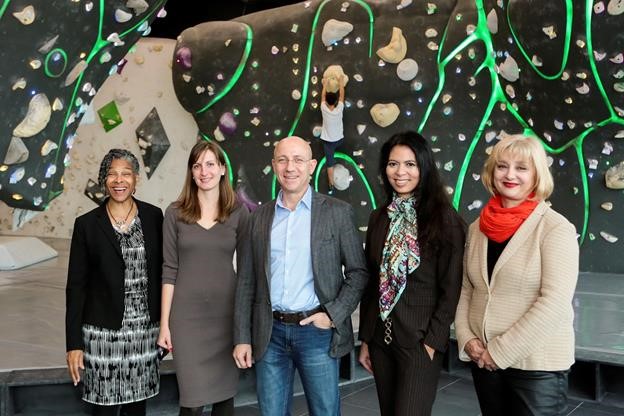 L to R:  Lori Cooper, Dept of Commerce; Irina Staneva and CEO Ivaylo Penchev, Walltopia; Christina Sevilla, USTR; Emily Taneva, U.S. Embassy Sofia.
T-TIP will help make it easier for SMEs like NuStep, Roobar, Walltopia, and millions like them in the United States and the EU to sell their goods across the Atlantic by eliminating tariffs charged at the border, making the customs process quicker and easier, promoting compatible regulations for products in the US and EU, protecting the intellectual property of products as they enter international markets, and providing online tools to help SMEs export and identify government resources and partners.
Most importantly, T-TIP will help SMEs in the U.S., Bulgaria, and the European Union succeed in international markets, unlock greater export potential, and create new jobs at home.