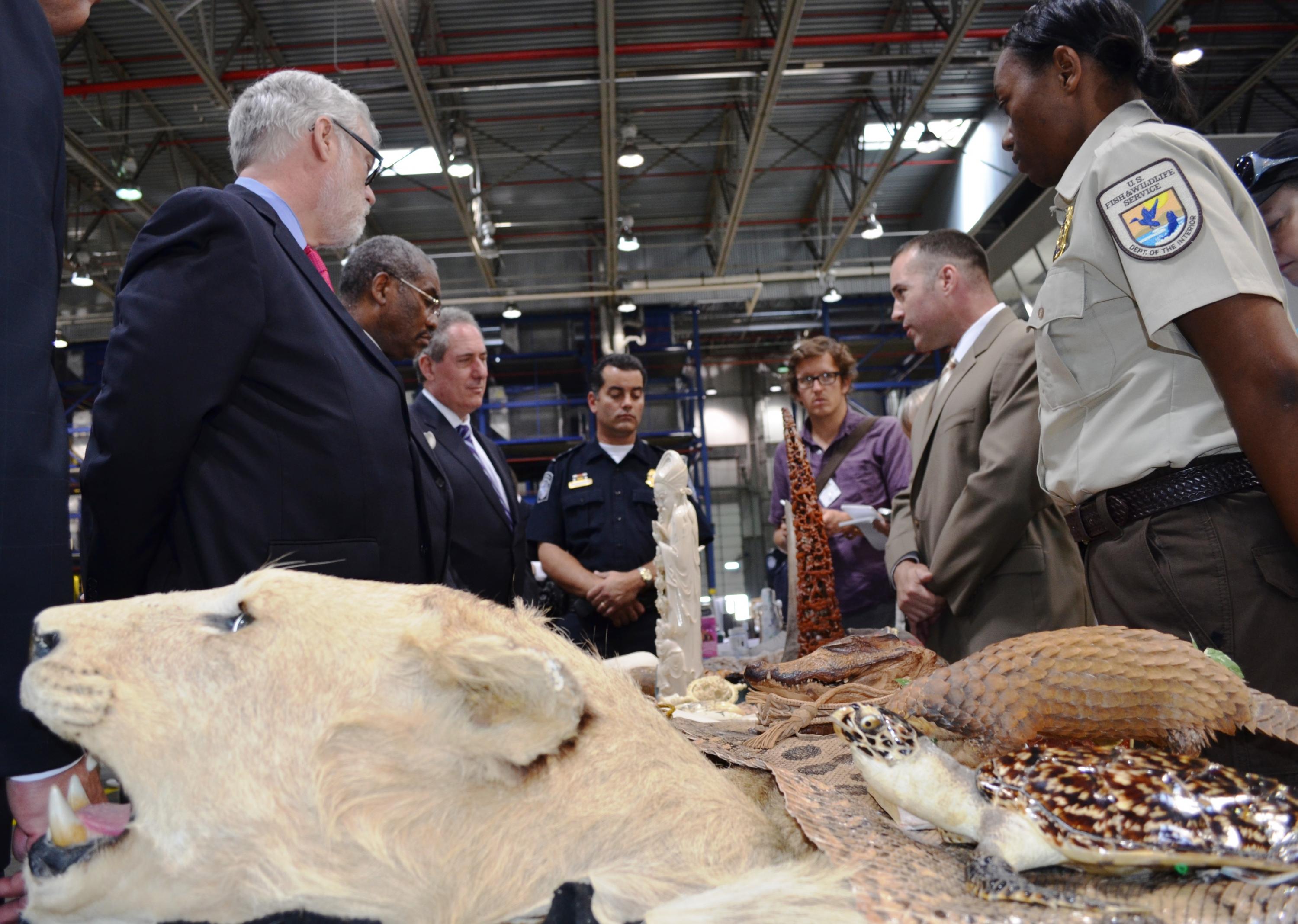 Stopping wildlife trafficking in its tracks requires an aggressive strategy that uses every tool at our disposal. President Obama's National Strategy to Combat Wildlife Trafficking recognizes the complexity of this crisis and lays out a clear plan to address it using a whole-of-government approach—including by harnessing the power of trade. The President's National Strategy and Implementation plan released today looks to existing and future U.S. free trade agreements, environmental cooperation mechanisms, and other trade-related initiatives to help curb wildlife trafficking and strengthen environmental protection. The good news is, we are already working toward these goals.
Take the Trans-Pacific Partnership (TPP), a trade agreement we are negotiating with 11 countries in the Asia-Pacific region, five of which rank among the world's most biologically diverse countries, and encompass major consumer and export markets for threatened and endangered wildlife. Of the estimated $70-213 billion dollars in wildlife trafficking and related environmental crime that takes place annually, an estimated $8-10 billion dollars in illegal trade takes place in South-East Asia alone.  In TPP we are pressing for groundbreaking and enforceable obligations to combat wildlife trafficking, and because TPP encompasses some of the world's most ecologically significant regions, and major markets for wildlife and wildlife products, these efforts will potentially make all the difference for endangered and iconic species like rhinos and elephants, as well as reptiles, tropical birds and fish, and the lesser-known but critically endangered pangolin.
As we approach the finish line in these negotiations, TPP is on track to provide protections that will include:
ENSURING COUNTRIES IMPLEMENT AND ENFORCE LAWS – All of the TPP countries are parties to the world's preeminent agreement to protect endangered species—CITES, which aims to facilitate legal, sustainable trade in plants and animals.  Through TPP we are pressing to ensure that countries implement their CITES obligations and effectively enforce their laws and regulations that achieve that end.
 
STRENGTHENING INTERNATIONAL PROTECTIONS FOR WILDLIFE – We are working  to include commitments that will spur action to combat trade  in wildlife that has been taken illegally. This would include  species protected under CITES as well as any other species taken or harvested illegally, resulting in stronger protections for species at risk everywhere. 
 
MATCHING NEW PROTECTIONS WITH NEW COOPERATIVE TOOLS – The United States has considerable authority and many tools to share information with other countries to investigate criminals engaged in wildlife trafficking and bring them to justice, but not all TPP countries have similar tools.  TPP has the potential to not only enhance U.S. efforts, but also to provide a platform for the other TPP countries to increase information sharing and cooperation to combat  illicit trade.
We are pressing to make these commitments be a core part of the TPP agreement—subject to the same enforcement mechanism and recourse to trade sanctions in the case of violation as the rest of the commitments in the agreement. Wildlife trafficking is a global problem that requires a global solution. USTR is committed to working with agencies across the U.S. government and with international partners to be part of the solution.
-MF
For more information on Environmental Protections in the TPP, please see our blog here.
To view the National Strategy for Combating Wildlife Trafficking: Implementation Plan, please click here.