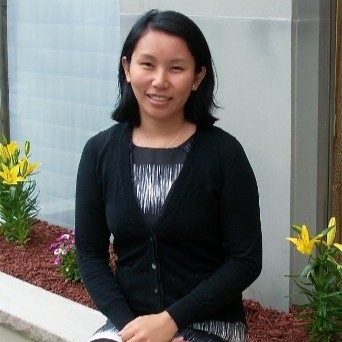 Tsering Dhongthog is the Deputy Assistant U.S. Trade Representative for China Affairs. A first-generation Tibetan-American, Ms. Dhongthog was born and raised in Seattle, WA and spent part of her childhood in India. She earned a Bachelor's Degree in Political Science and International Affairs from University of Washington, and has also lived and worked in China before returning to the U.S. to pursue a Masters in China Studies from Columbia University and a J.D. from the University of Michigan Law School. 
Through a Fellowship program at General Electric, Ms. Dhongthog had the opportunity to meet a former Deputy USTR and other USTR alum who encouraged her to pursue a career in government service. She first started at the Department of Energy, and then joined USTR in 2015.
Ms. Dhongthog covers China energy and environment issues, as well as Taiwan and Hong Kong for the China Affairs office. She is currently on detail to the WTO & Multilateral Affairs office working on G7, WTO Accessions and UN Coordination. 
Apart from her extensive contributions to USTR's China Affairs team, Ms. Dhongthog is also Chair of the Executive Committee of the recently founded Diversity, Equity, Inclusion, and Accessibility (DEIA) Council, established by a group of dedicated volunteer members earlier this year. The Council has been working on exciting new programs and recommendations to help foster DEIA values at USTR.
"It has also become a space to connect with colleagues across the building that we might not normally work with.", Ms. Dhongthog says about the initiative. "And it's refreshing to work together on DEIA issues we are all very passionate about both in the workplace and in our personal lives. I have really enjoyed getting to know colleagues through this experience."
This sense of shared work and experiences is important to Ms. Dhongthog. When asked about how this last year has impacted her life, she says: "Despite all the long-standing racial tensions and violence that have recently come to the forefront in national media coverage, I feel blessed to be surrounded by a diverse group of friends and colleagues who remind me every day of the strength, resilience and beauty of our diverse country."
Ms. Dhongthog believes AANHPI Heritage Month is a time to honor the role Asian Americans, Native Hawaiians, and Pacific Islanders have played in the history of the United States and their contributions both past and present. As a form to educate ourselves and honor the community, Ms. Dhongthog says she highly recommends the PBS docu-series "Asian Americans".
When reflecting about her professional experiences so far, Ms. Dhongthog is thankful for the time and guidance she has received from supervisors and colleagues. As she now balances motherhood and a striving career at USTR, she says: "I am grateful for my strong female mentors and mentors of color who have unwaveringly supported and guided me through career highs and lows with empathy and a vested interest in the success of other minorities. And I am dedicated to paying this kindness forward."
Tsering lives in Washington, D.C. with her partner, two small children and dog.