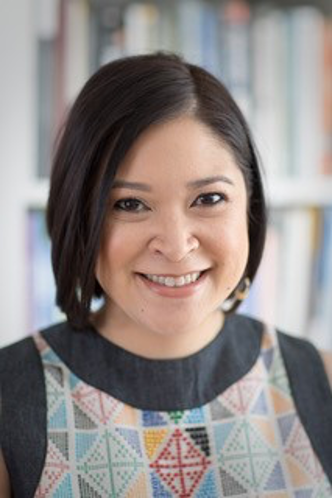 Charita Libao Castro, PhD, MSW is the Director of Labor Affairs at the Office of the U.S. Trade Representative (USTR), where she works at the intersection of workers' rights and trade, using her extensive research and analysis experience to cover bilateral and multilateral forced labor issues.
Born in Milton, Florida, Dr. Castro grew up in Japan and spent school vacations in the Philippines, where her parents are from. Her dad came from a rural, college-educated family. Her mom was raised by a single mother in Tondo, one of the oldest districts in Manila and an early hub for trade with China.
"When you say that to another Filipino, they'll always follow up with, "Your mom must be siga. Siga means fighter or tough," Dr. Castro says. "I learned about real poverty in the Philippines. Getting by without running water and watching kids beg on the streets gave me a sense of not taking what we had in life for granted."
This early exposure inspired the rest of Dr. Castro's 20+ years career dedicated to the fight against child and forced labor. She received her Doctor of Philosophy in public policy from the George Washington University; a Master of Social Work from The Brown School at the Washington University in St. Louis; and Bachelor of Science in psychology from Tulane University.
Dr. Castro earned a Fulbright fellowship to research the impact of hazardous work on child agriculture laborers in the Philippines. She later served as the inaugural Chief of Research and Policy at the U.S. Department of Labor's Office of Child Labor, Forced Labor, and Human Trafficking. In that role, she directed a team that published over 30 reports on child labor and forced labor, and launched the first U.S. government mobile applications on human rights, Sweat & Toil and ComplyChain. Dr. Castro also represented the United States government at the International Labor Organization negotiation of the ground-breaking 2018 statistical Guidelines Concerning the Measurement of Forced Labor.
"I am proud to be a Filipina American in USTR's Office of Labor Affairs where I have the opportunity to contribute to protecting workers in the United States and around the world," said Dr. Castro. "Filipinos have played a critical role in America's labor history - as fishers in St. Malo, Louisiana in the 1830s; frontline nurses post-1898 as a United States colony; and farmers organizing for workers' rights in the fields of California in the 1930s." Working at USTR, it is also not lost on Dr. Castro that the founding of Manila in the Philippines played a significant role in the history of global trade, with its ports considered one of the greatest in the world, serving as a focus for trade between China, Europe, and the Americas.
When asked about the impact of the racist and xenophobic sentiment sections of the AANHPI community suffered during the COVID-19 pandemic, Dr. Castro remembers something personal: "In high school, my brother faced overt, cruel racism, and I witnessed the immediate and long-term toll it can have on an individual and a family." 
Several family members in the United States have served on the frontlines as nurses battling the virus, and family in the Philippines struggled to access life-saving treatment after contracting the virus. 
"I've spent a lot of time crying.", she says, "I've had the Asian American artist MILCK's song with Bipolar Sunshine, Somebody's Beloved, on repeat."
Dr. Castro always manages to see the beautiful when thinks are broken and that's being surrounded by a strong, caring community. Apart from her work in labor issues, she's currently serving as one of 125 IF/THEN Women in STEMS Ambassadors to promote the next generation of female scientists. She recently joined the Diversity, Equity, Inclusion, and Access Council at USTR as co-chair of the Committee on External Outreach & Recruitment to help attract diverse candidates that look like the populations we serve.
"I hope our stories can reach others and inspire them to pursue careers in public service", she concludes.