Washington, DC – United States Trade Representative Robert Lighthizer issued the following statement today on the death of Congressman John Lewis:
"The world has lost a great statesman and leader, and I have lost someone I consider to be a friend and hero. So many important people work in Washington and pass through Congress, but John Lewis was truly a historic figure who will never be forgotten. Congressman Lewis devoted his life to righting past wrongs. One of the proudest moments of my career was when I watched from the House gallery as Congressman Lewis —a fierce critic of the North American Free Trade Agreement (NAFTA) –spoke in favor of its replacement, the United States-Mexico-Canada Agreement (USMCA) and called it 'a new foundation for trade policy' that 'reflects our values as a people and as a nation.' He worked tirelessly all his life – and at great personal sacrifice – to make America a better place and a more perfect union, and he will be tremendously missed."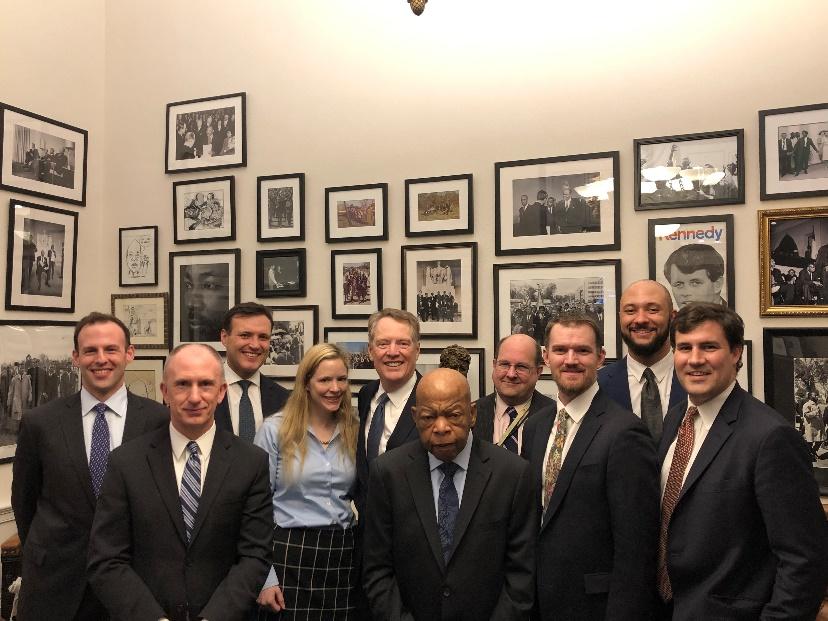 In the photo above, Congressman John Lewis poses with Ambassador Robert Lighthizer, his daughter Claire, and staff from the Office of the United States Trade Representative.