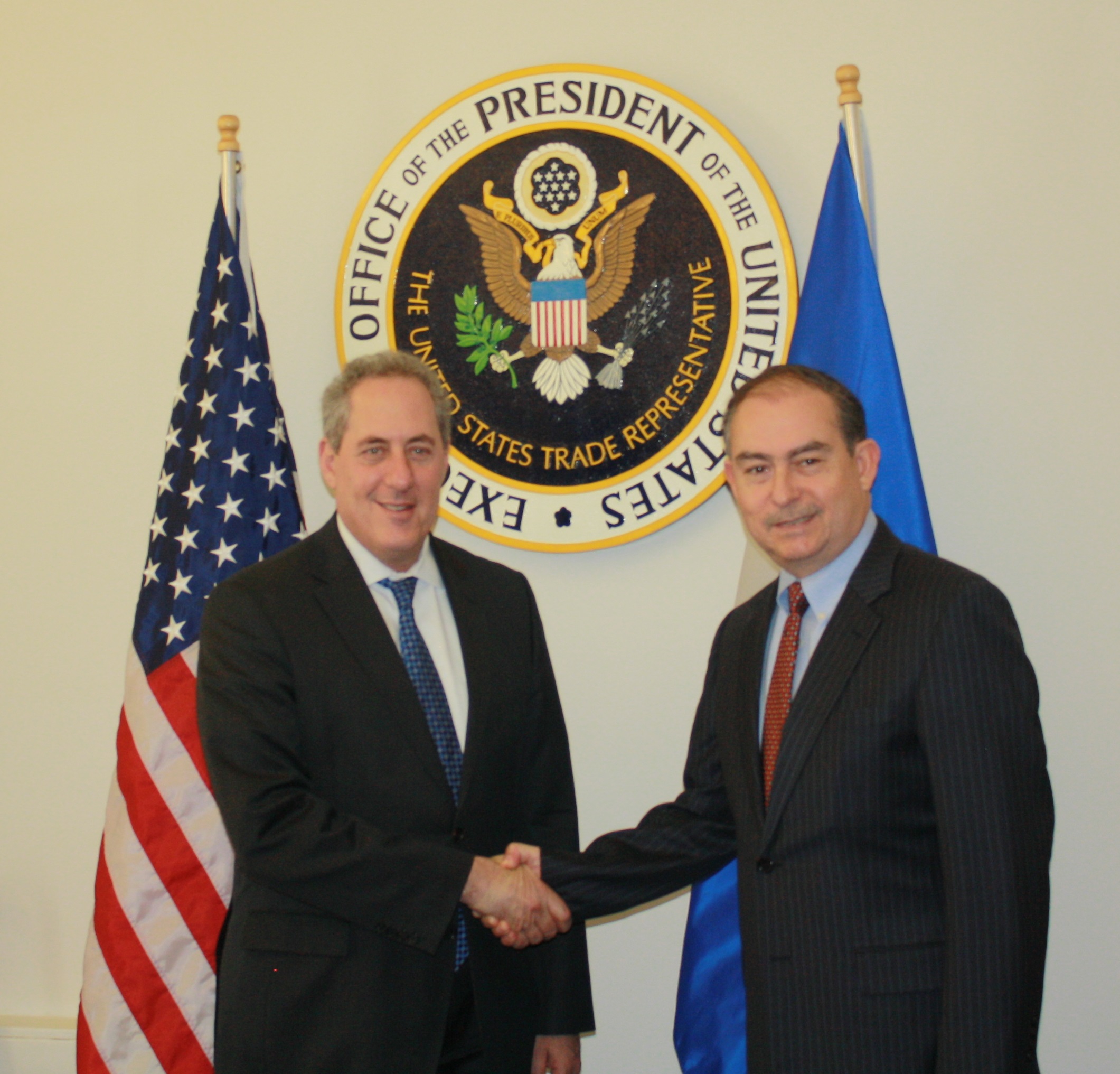 New 2016 Work Plan will benefit American agriculture, creative industries, telecommunications, textiles and apparel and other exports that support high-paying jobs here at home by preventing piracy and intellectual property theft
Washington, D.C. – The Office of the United States Trade Representative (USTR) announced today that the Government of Honduras (GOH) has committed to undertake a series of actions to strengthen the protection and enforcement of intellectual property in Honduras after the United States took special measures last year to increase engagement on intellectual property enforcement there. 
This breakthrough was reached after the United States carried out an Out-Of-Cycle Review of intellectual property protection in Honduras in order to determine if that country should be placed on USTR's Special 301 intellectual property Watch List. 
These new GOH commitments in the 2016 Work Plan will address concerns raised by the United States in the Out-Of-Cycle Review and will strengthen implementation of the CAFTA-DR commitments relating to intellectual property. 
"Today's agreement is an important success for the fair treatment of American businesses and workers, including in the dairy, creative industries, telecommunications textiles and apparel and industries," said U.S. Trade Representative Michael Froman. "Honduras is to be commended for the new commitments it has made to advancing intellectual property protection and enforcement, and for the collaborative approach it has taken to resolving these issues with us."  
Intellectual property rights (IPR) enforcement is the principal focus of the commitments by the Honduran government.  To bolster criminal enforcement, the GOH will substantially increase the number of prosecutors specializing in criminal IPR enforcement by the end of this March.  The GOH has also committed to publish quarterly reports on prosecution case activity, in order to promote transparency and accountability as this plan is implemented. 
Additionally, the Work Plan addresses signal piracy in cable and satellite transmissions.  Prosecutors will work to efficiently resolve pending criminal investigations associated with this problem and GOH authorities will engage with rights holders to promote expanded use of administrative enforcement options.  The GOH's cable regulatory authorities have committed to accept right holder identification of authorized cable licensees, and to take appropriate administrative enforcement actions, including the imposition of fines and suspension of business licenses in appropriate cases. These regulatory authorities also committed to publish quarterly reports on administrative enforcement activity.
The Work Plan also addresses the need for greater clarity in the scope of protection for geographical indications (GIs).  GOH authorities have committed to clarify how an interested party may seek clarification as to whether individual components of a compound geographical indication are generic and therefore not entitled to GI protection when used in isolation. The GOH has also made key commitments to clarify the possible generic status of individual terms in future cases, via public notices.  For greater clarity as to the scope of GIs already granted, Honduran authorities have posted clarifying information on a GOH official webpage.  Among the terms clarified as being generic in that information are "parmesano" (the Spanish language term for "parmesan"), "provolone," and "bologna."  These commitments will assist U.S. food and agricultural producers, such as dairy farmers, to increase trade in cheese and meat products with Honduras.
Other commitments provide cross-cutting benefit.  GOH authorities have committed to review draft measures to improve border enforcement through implementation of a customs trademark registry.  The GOH also committed to reactivate the Interagency Commission to Combat Piracy and Counterfeiting in order to strengthen interagency coordination and cooperation in the protection of intellectual property rights in Honduras.