Top U.S. trade official underscores how President Obama's trade agenda will unlock economic opportunity for Texans at events with Members of Congress and local businesses that are supporting additional jobs by exporting
San Antonio, TX – U.S. Trade Representative Michael Froman, the lead United States trade official, spotlighted Texas' all-time high exports and discussed how the Obama Administration's unprecedented trade agenda will build on that record by further unlocking economic opportunity for Texans. 
In 2013, Texas exported a record-breaking $279.5 billion Made-in-America goods to the world – supporting 1.1 million jobs and contributing to the nation's all-time high of $2.3 trillion exports, making it an exemplar of the benefits of trade.
In San Antonio, Ambassador Froman held multiple events with local entrepreneurs, business leaders, and Members of Congress to outline the importance of groundbreaking new trade agreements being negotiated by the Obama Administration mean for Texas.     
This morning, Ambassador Froman and Congressman Henry Cuellar (TX-28), met with local business leaders and entrepreneurs at the San Antonio Chamber of Commerce, where they discussed how President Obama's trade agenda will help their companies grow and support jobs in the community.  Afterward, Ambassador Froman and Congressman Cuellar held a press conference.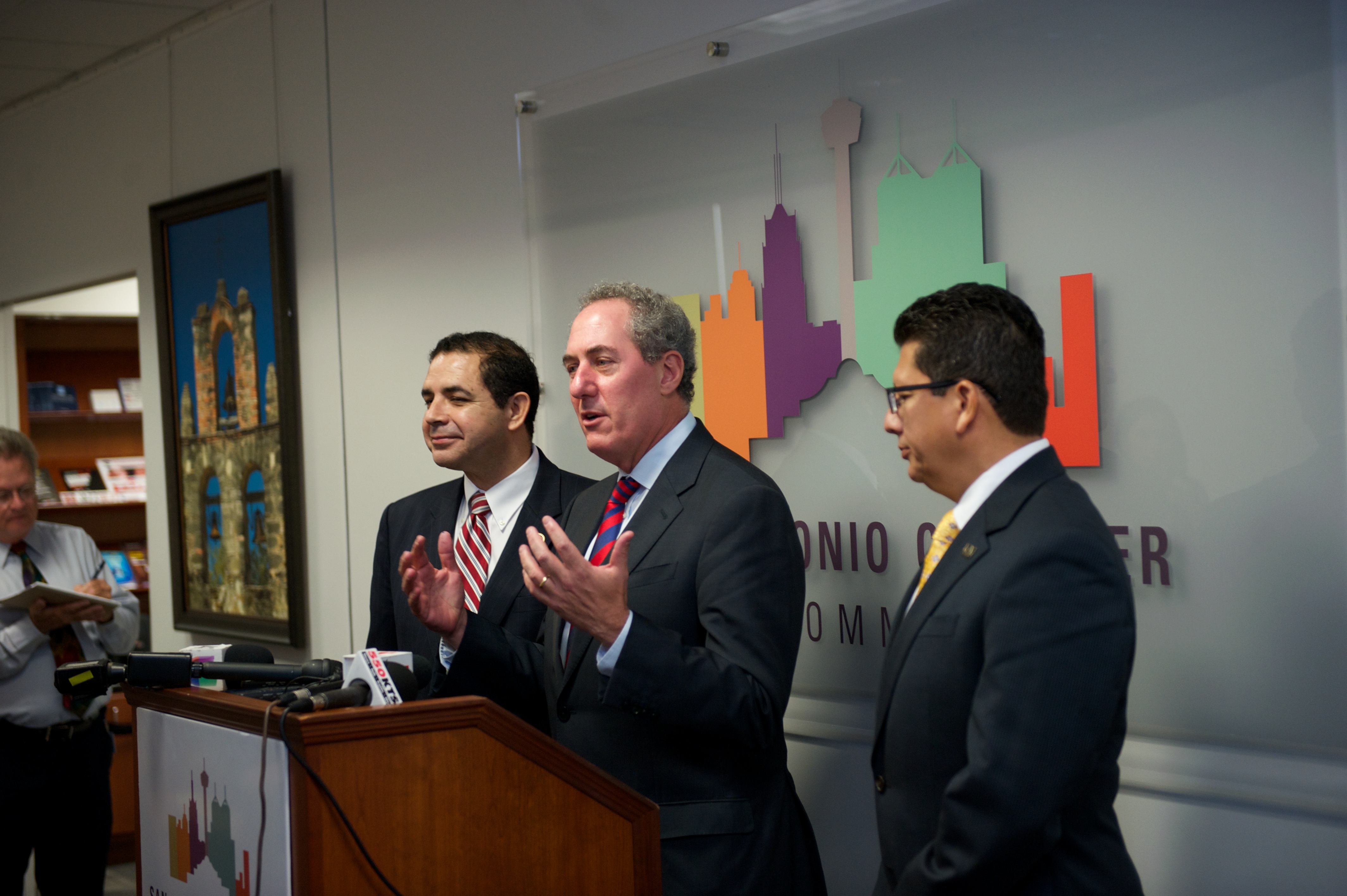 "Texas is a powerful testament to how Made-in-America exports unlock opportunity on Main Street for families and businesses," said Ambassador Froman. "Under President Obama's leadership, the U.S. is spearheading the most significant trade agenda in history. Our goal in negotiating trade agreements is simple: grow the economy, support job creation, and strengthen the Middle Class.  I look forward to working with Congressman Cuellar and Congressman Gallego going forward to helping Texas break many more economic records in the future."     
Following the press conference, Ambassador Froman toured Rackspace, a managed cloud computer company in Windcrest, Texas.  Located in Congressman Cuellar's district, Rackspace has over 200,000 customers in 120 countries, and boasts offices and data centers all over the world.  Rackspace is emblematic of the high-tech American companies that stand to gain from current trade negotiations between the U.S. and the Asia Pacific region, which for the first time in a trade agreement include groundbreaking provisions addressing barriers affecting the digital economy.
"In South Texas, we know that trade is the lifeblood of our economy, supporting thousands of jobs and millions of dollars in economic impact," said Congressman Cuellar.  "In 2013 U.S. goods and services exports supported an estimated 11.3 million jobs.  Today's event was an excellent opportunity for San Antonio businesses to discuss ways to expand trade opportunities for American businesses with the Administration's top trade official.  I thank the San Antonio Chamber of Commerce and all the local businesses that made today's roundtable possible."
This afternoon, Ambassador Froman and Congressman Pete Gallego (TX-23) came to Concord Supply Company, a San Antonio small business that is creating jobs by exporting Made-in-America products across the globe. Concord Supply manufactures, converts, and distributes coated industrial materials for numerous purposes, including for the steel industry.  90 percent of their sales are international, and because of their exporting, Concord Supply has been able to expand their company and hire more Texans.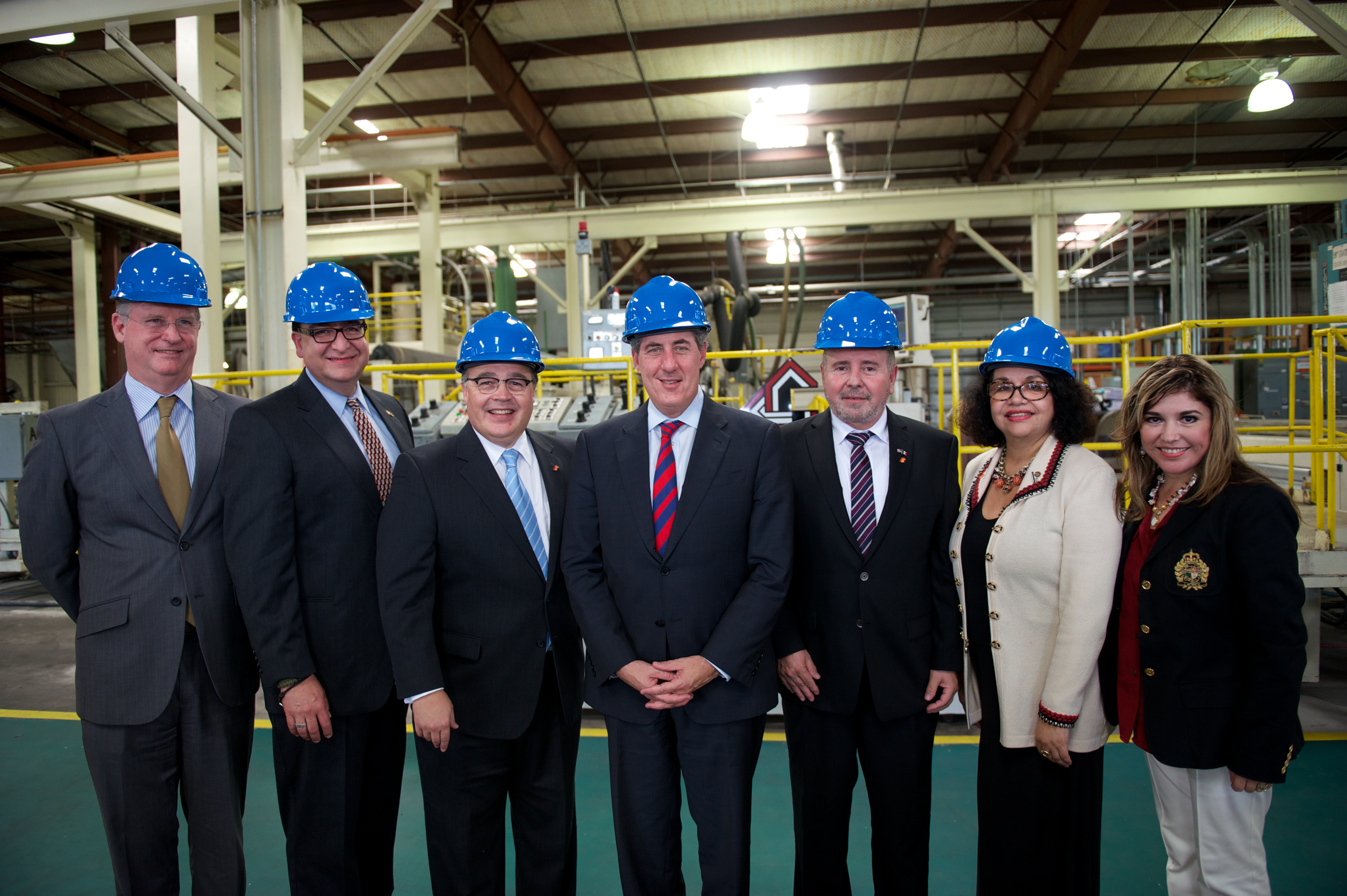 "San Antonio is epicenter of trade and commerce between North, South and Central America," said Congressman Gallego. "Small businesses like Concord Supply show that our small businesses can create jobs locally, compete globally, and prosper even in a rough economy.  I appreciate Ambassador Froman's visit and know he leaves with a better understanding of our needs, our role, and the importance of our small businesses in the global marketplace."
Trade is a key driver of Texas' economy, and President Obama's two highest trade priorities, the Trans-Pacific Partnership (TPP) and the Transatlantic Trade and Investment Partnership (T-TIP), will give Texas and the United States enhanced access to three of Texas' largest five export markets – Mexico, Canada and the European Union.
What's more, T-TIP will include Texas's top 3 sources of foreign investment: the United Kingdom, France, and the Netherlands (as of 2011, the latest year available).
Finalizing both agreements will help Texas sell more Made-in-America exports across the world and bolster American competitiveness in the global economy.
To view a fact sheet about Texas' record-breaking exports and unlocking economic opportunity for Texans through trade, click here.