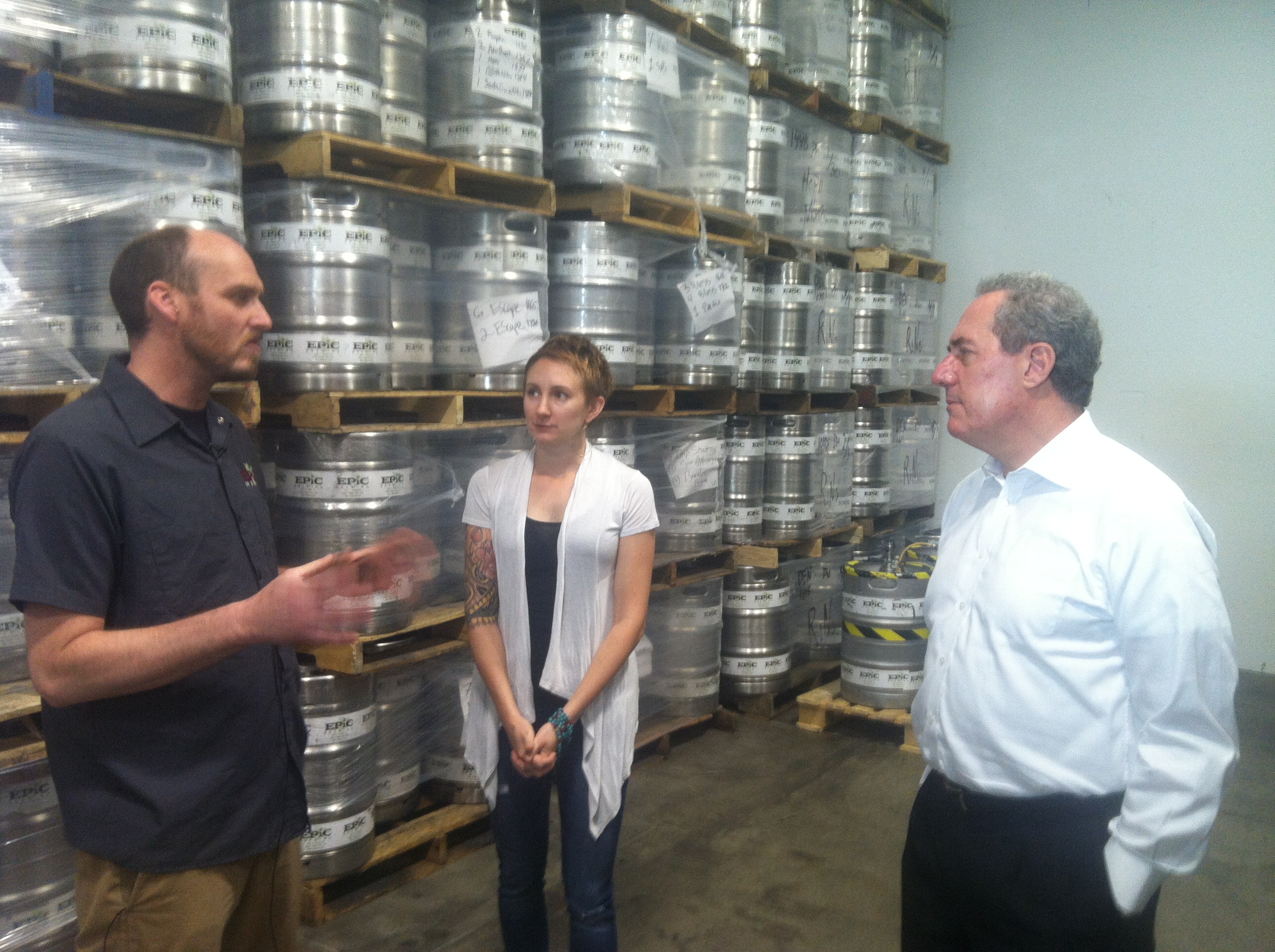 Ambassador Michael Froman tours Colorado small business exporter, Epic Brewing Company
Denver, CO –United States Trade Representative, Ambassador Michael Froman visited Denver, Colorado today to highlight the positive trajectory of U.S. exports in Colorado, and across the country. Last year Colorado exported a record $8.7 billion in goods, which supported an estimated 81,000 Coloradan jobs. Throughout his trip, Ambassador Froman emphasized the ways President Obama's trade agenda' helps U.S. businesses, big and small, grow through trade and increased exports.
"President Obama has made clear that the North Star of our overall economic strategy is to create jobs, promote growth and strengthen the middle class," Ambassador Froman said. "A major component of that effort is supporting enterprising companies, like those in Colorado, that are helping exports climb to record levels. The Obama Administration is working to unlock opportunity for these businesses and their workers by expanding access to new markets around the world. This will allow small businesses to continue to hire and to compete and win in the global economy."
Ambassador Froman toured the Epic Brewing Company facilities in Denver to highlight the high-quality jobs supported by small business exporters in Colorado, and across the country. To learn more about Epic Brewing and Colorado's small business exports, please click here.
In Denver, Ambassador Froman also spoke at the World Trade Center Denver to underline the positive trajectory of Colorado exporters and how President Obama's trade agenda will help Colorado families. You may view his remarks here.