By: Daniel Matthews, Roberto Soberanis, and Elizabeth Baltzan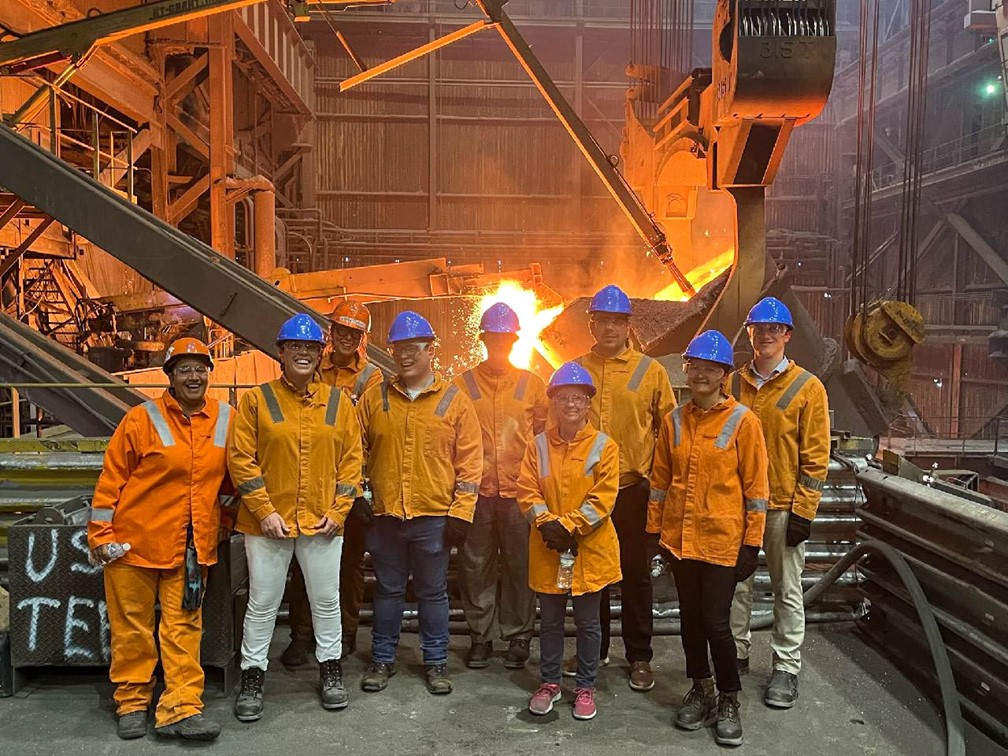 The USTR team joins workers and union members during a tour of the U.S. Steel Edgar Thomson facility in Pittsburgh
Last month, our team traveled to Southwest Pennsylvania to meet with workers, producers, and academics in the heart of steel country. Each, in their own way, is helping us meet the challenge of a rapidly changing economy. Together, they are building prosperous communities in support of the goal of sustainable manufacturing as the pathway to an expanding middle class.
The United Steelworkers (USW) group Women of Steel hosted us at their union headquarters in Pittsburgh with representatives from Senator Bob Casey's office. Some of these USW members have been in the steel industry for as long as 40 years and credit the Civil Rights Act of 1964 with providing the opportunity to break into the field. They talked about the fact that union jobs ensured equal pay and propelled them the middle class. Yet, the ranks of women in the steel industry appear to be shrinking.
They also connected good union jobs to financial independence, empowering some to leave troubled marriages. At the same time, child care remains a problem that continues to fall disproportionately on women. Rosie the Riveter was able to support the war effort – which required massive, ongoing steel production – because the government provided paid child care. But that benefit ended when World War II ended, and these women lost their jobs. We talked about the potential of government, through the renewed interest in industrial policy, to incentivize the private sector to provide child care. Renewed investment in child care is also supported by CEOs, who recognize that this assistance generates better outcomes for both their workers and their business. The Biden-Harris Administration is committed to addressing this challenge and recently put forth the most comprehensive set of child care executive actions ever taken by an Administration – including lowering child care costs for working families, increasing access to child care, and supporting child care providers across the country.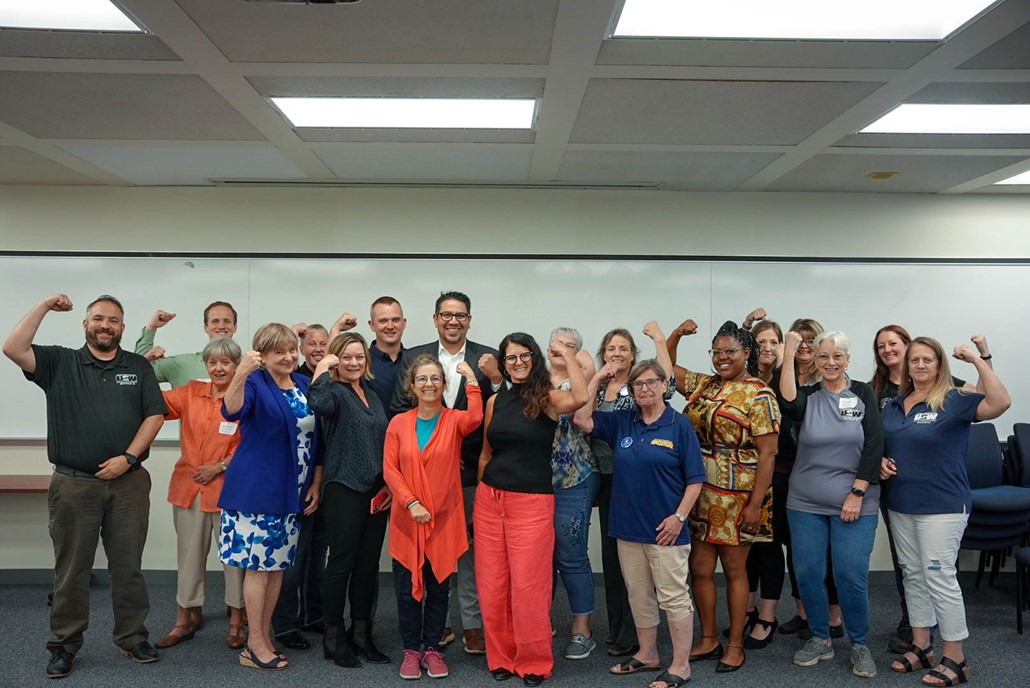 The USTR delegation at USW headquarters with members of the Women of Steel Union and representatives from Senator Bob Casey's office.
 We also discussed the importance of using trade as a force for good for women around the world. The USMCA's labor chapter protects women in the workplace against discrimination, which extends protections to members of the LGBTQI+ community. The chapter also bars discrimination based on caregiving responsibilities. More broadly, we talked about the Biden-Harris Administration's efforts to advance inclusivity objectives and positions through trade policy.
In addition, members raised concerns about unfair trade practices. These same concerns were shared by industry stakeholders as we toured their facilities. They emphasized that domestic producers are pushing to make steel and steel products more sustainably, but not every foreign competitor is held to the same standards. The same is true for labor standards. Domestic stakeholders also expressed frustration with trading partners who make commitments but then breach them, and the difficulty of obtaining actual relief, even through domestic litigation. The companies believe they can make still more products here in the United States, but only if the playing field is level. Increased manufacturing can have a dramatic, positive impact on communities, through an increase to the tax base.
For industry stakeholders, the Inflation Reduction Act has had a "massive" impact, particularly for the steel and steel products industry, since everything in the economy "touches steel." As we have heard before when we visit communities that have disproportionately borne the cost of changing tides in trade, the multiplier effect works both ways: new manufacturing facilities can incentivize new small businesses that support them, such as grocery stores and delis – but the loss of manufacturing facilities can also lead to the loss of those small businesses.
In the heart of Pittsburgh, academics at Carnegie Mellon University's renowned School of Engineering and Public Policy are using data and analytics to help solve some of the most pressing manufacturing challenges today: how companies can decarbonize. Government policies can be particularly useful to bridge the transition, especially in areas where consumer demand is not yet strong enough to allow the market to drive change on its own. In the case of "green" or "low-carbon" steel, while there are some customers willing to pay a premium, there aren't necessarily enough customers or enough of a premium to offset the costs. Public procurement policies and incentives under the Inflation Reduction Act can help bridge that gap. On sustainability, both integrated mills and electric arc furnace mills have pathways to meeting emissions reduction targets; as the inputs for production become greener, so does the output, regardless of the type of production.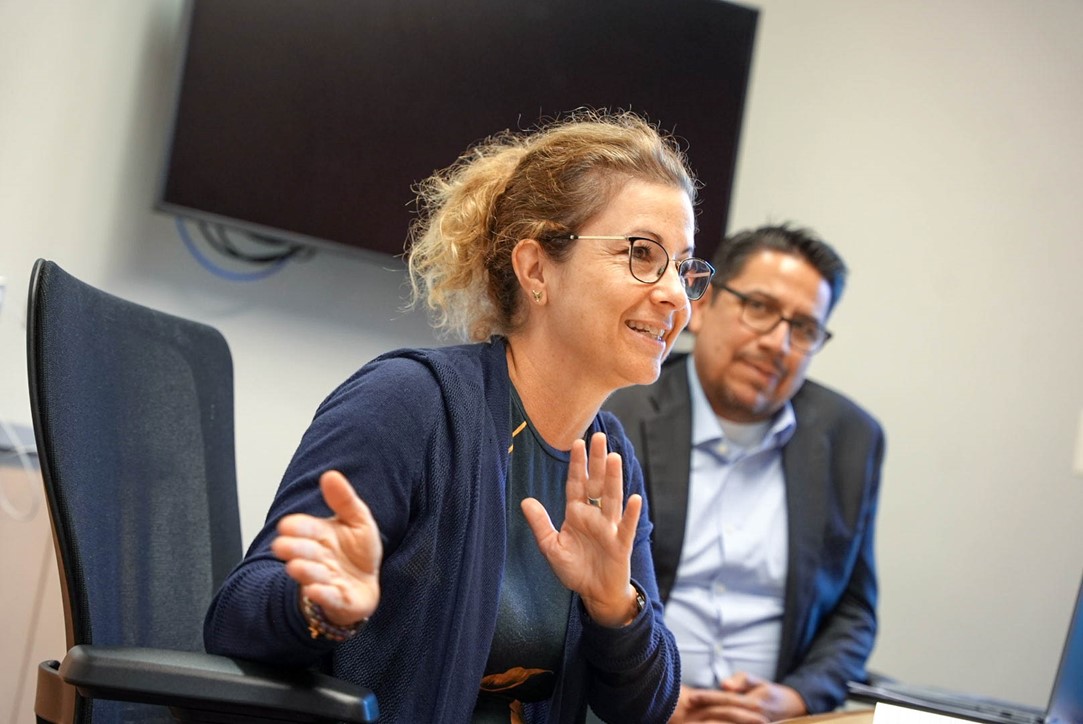 Senior Advisor Beth Baltzan engaging with academics at Carnegie Mellon University's School of Engineering and Public Policy.
 
We also discussed the pandemic's effect on the global awareness of product shortages and supply chain chokepoints, and that the existence of those chokepoints threatens the ability to create truly resilient supply chains. Governments, the private sector, and academics all face challenges in gaining enough visibility into the sources of inputs throughout the supply chain to help solve the problem of shortages and chokepoints. Particular areas of interest include electric vehicles, batteries, critical minerals, and semiconductors.
Workers, companies, and research institutions showed us that they are all after the same things: a level playing field with our trading partners and green manufacturing that provides good jobs and a path to the middle class. They recognize the value of government in helping them address those challenges and meet those goals.
In steel country, it takes a village – and the village is responding.
###