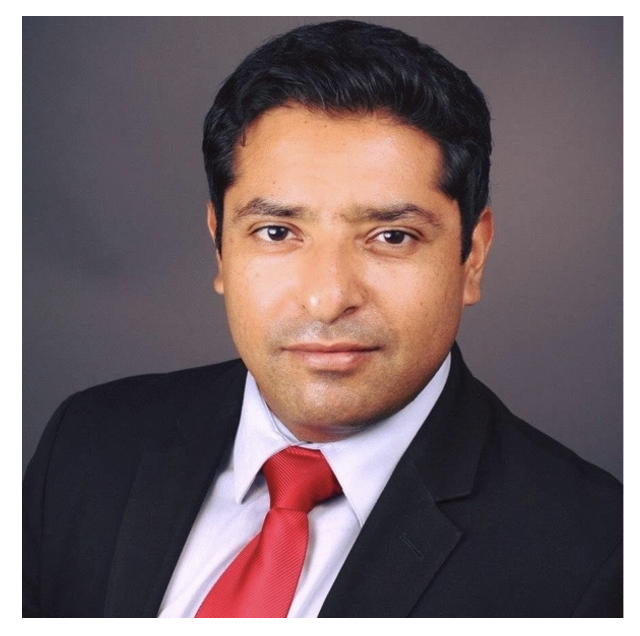 Osvaldo Gómez-Martínez (PhD) is the Director for Industry Trade Policy in the Office of Small Business, Market Access and Industrial Competitiveness at the Office of the U.S. Trade Representative.
Mr. Gómez-Martínez joined USTR in March 2020. He is an International Affairs professional with over 15 years of experience in multilateral and bilateral diplomacy, focused on national security, foreign policy and international trade. From working in the Trade Policy and Geographic Affairs office within the U.S. Foreign Agricultural Service (FAS) to serving as a U.S. diplomat with the Department of State, Mr. Gómez-Martínez has spent his career strengthening U.S. relations with foreign countries and multilateral organizations on a wide range of policies.
Coming from humble beginnings, Osvaldo was born in Mexico. He is the son of Mexican-American immigrant workers who moved to Napa, California to work in the vineyard fields when he was 7 years old. Seeing his family work to achieve the American dream gave Osvaldo the resilience and strength to aspire for more: he became the first in his extended family to go to college, earning two Bachelors' degrees, a Masters and a Doctor of Philosophy from three of the top ten universities in the world.
"Only in America do you see an immigrant sitting in the negotiating chair representing and advancing a country's interest. Only in America, despite all its shortcomings and imperfections, can a dream of an immigrant father and a mother become true. I served my country as an immigrant, a dreamer of humbling beginnings, a proud American of Mexican heritage."
Osvaldo says his mother's care, hard work, intelligence, faith, and moral compass serve as a daily inspiration to him during good and bad times, while his history gives him a unique point of view on the role of Hispanic and Latinos in America.
"I wanted to sit around the decision-making table and offer my perspective, my point of view as a minority, as an immigrant, as someone coming from a low-income working family while foreign policy efforts were being crafted with real-life implications affecting people like myself.
"I believe that a federal government workforce of diverse talented Americans who reflect the racial and ethnic composition of the United States is imperative. It enables the United States government to strategically advance key domestic and foreign policy goals, such as respect for human and civil rights, equitable economic opportunity, and preemptive national security agendas."
"A diverse workforce also enhances an organization's responsiveness to an increasingly multi-ethnic world, improves relations with communities beyond our borders, increases an organization's ability to cope with change, and expands the creativity of an organization."
For him, Hispanic Heritage Month is an opportunity to celebrate and reflect on the cultural richness that has influenced and shaped other cultures and places and to recognize the countless contributions and influence of the Hispanic and Latino community to the history, culture, civic engagement and economic success of the United States.
"The Hispanic/Latino community not only influences popular culture through music, food, dance and the arts but also fortify the health of the U.S. socioeconomic fabric through science, economics, politics and the backbreaking work that keeps, for example, the U.S. food system running to put food on our tables across our country", he points out.
Osvaldo wants to pass on the strength and encouragement he has built for himself throughout his life and career to the next generation of young professionals from historically underrepresented minorities that have often faced challenges in joining and advancing in the world of diplomacy and foreign policy.
"My experience, including the experience of other minority professionals, is a testament that despite the barriers to recruiting, hiring and retaining minority professionals in the foreign policy and international trade sphere, we bring a wealth of knowledge and experience to U.S. foreign policy, and have proven how we can in fact excel in pursuing careers in international affairs."
Osvaldo looks back with only pride and gratefulness of his history: "It is beyond worthwhile and a great honor of a life time to fight the good fight to represent the United States and advance and protect its foreign policy, whether that is in national security, international trade or any other foreign policy matter."
###
This post is part of a series celebrating USTR employees of Hispanic heritage for Hispanic Heritage Month.