In Geneva today, following the August 1 announcement by Ambassador Froman and Agriculture Secretary Tom Vilsack, Deputy U.S. Trade Representative Michael Punke signed a two-year extension of an agreement with the European Union (EU) providing U.S. beef producers with significant access, at zero duty, to the EU market for high-quality beef produced from non-hormone-treated cattle. Lithuanian Ambassador Albinas Zananavičius and EU Ambassador Angelos Pangratis joined Ambassador Punke for the signing, which took place at the Lithuanian Mission in Geneva. Lithuania currently holds the Presidency of the EU Council.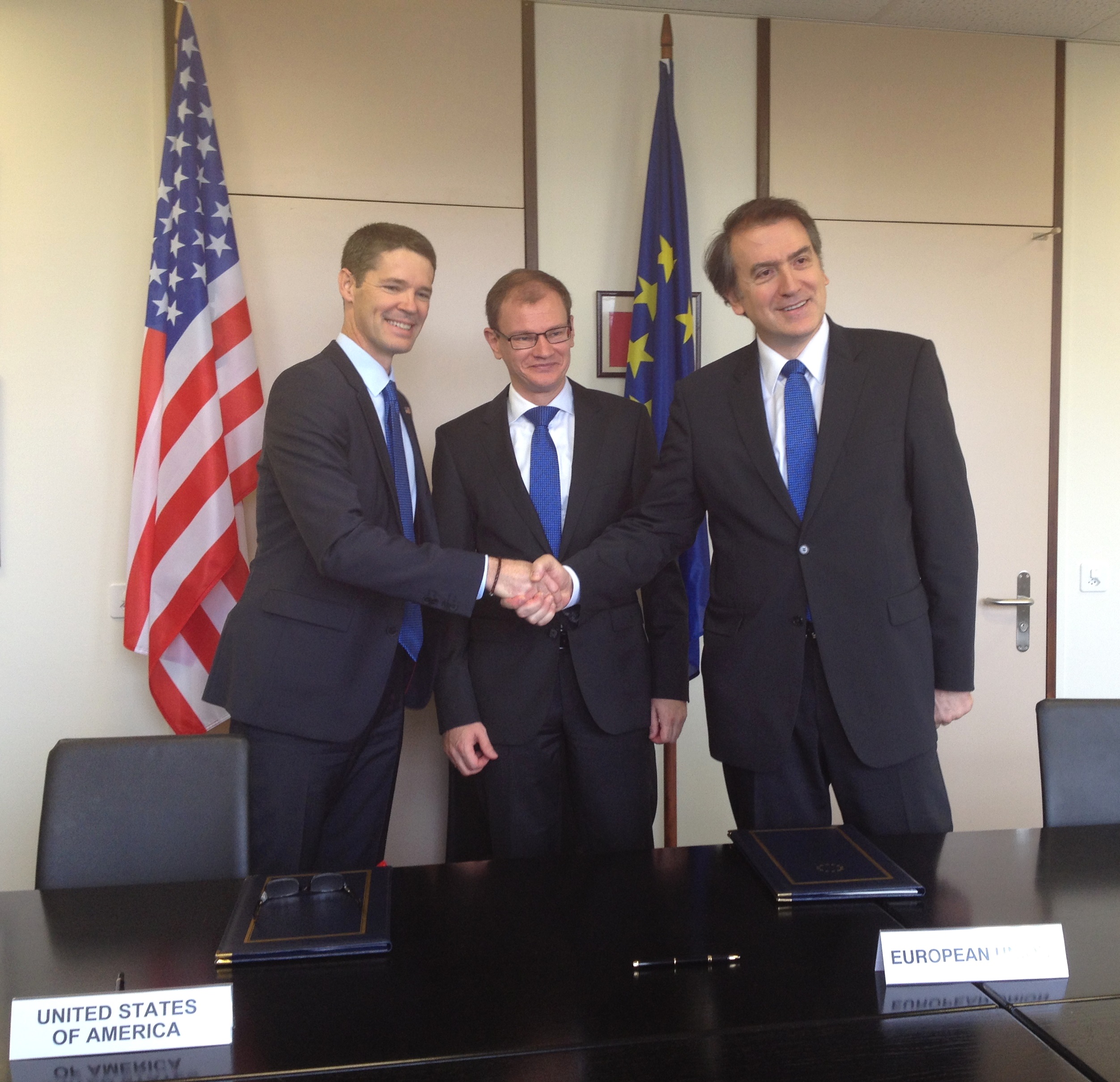 Deputy U.S. Trade Representative Michael Punke shakes hands with EU Ambassador Angelos Pangratis and Lithuanian Ambassador Albinas Zananavičius (center).
As Ambassador Froman has said, this agreement is great news for American ranchers and meat processors, who will now be able to continue to ship substantial quantities of high-quality U.S. beef into a market worth millions of dollars to their bottom lines. This news marks a significant step in our ongoing efforts to increase American exports and promote economic growth.
Under the extension, the EU will maintain until August 2, 2015, its duty-free tariff rate quota for high-quality beef, established pursuant to the Memorandum of Understanding (MOU) between the United States of America and the European Commission Regarding the Importation of Beef from Animals not Treated with Certain Growth Promoting Hormones, at the Phase 2 quantity of 45,000 metric tons per year. U.S. high-quality beef shipments under the Phase 2 quota from August 2012 through July 2013 were an estimated $212 million, nearly quadruple the value of exports in the year before the MOU entered into force.
The original MOU was signed in 2009 in connection with the United States' long-running dispute with the European Union over its ban on beef from cattle treated with certain growth-promoting hormones.