Assistant United States Trade Representative for Europe and the Middle East L. Daniel Mullaney recently led a delegation of USTR, Commerce and State Department officials to meet with the Government of Tunisia under the auspices of the U.S.-Tunisia Trade and Investment Framework Agreement (TIFA) Council, relaunched last fall. Tunisia is charting a path towards greater economic openness, transparency, and deepening bilateral trade and investment ties with the United States, and with partners in the Middle East North Africa (MENA) region.
USTR officials Mullaney, Deputy Assistant USTR for Eurasia and the Middle East Mark Mowrey, Deputy Assistant USTR for Small Business Market Access Christina Sevilla, Department of Commerce North Africa desk officer Christopher Wilken, and U.S. Embassy-Tunis Commercial Attache Isabel Rioja-Scott met with a large Tunisian delegation at the Ministry of Foreign Affairs, led by Ambassador Faysal Gouia. The two sides discussed issues under the Market Access, Services, Investment and Intellectual Property Rights working groups and specific steps that the parties could take to improve the business climate and lay the groundwork for greater and more comprehensive trade liberalization, which would support Tunisia's economic growth and employment goals. The U.S. delegation also met with officials responsible for Small and Medium Enterprises, and the Tunisian private sector, including the Tunisian American Chamber of Commerce, the Tunis Chamber of Commerce and Industry, and the Tunisian Union for Industry, Commerce, and Artisans (UTICA), to hear their views on how to strengthen U.S.-Tunisia commercial ties and regional integration. The Tunisian private sector is particularly interested in attracting investment, franchising opportunities, forging business partnerships with U.S. firms including in third country markets, and helping small and medium businesses find trade opportunities with American and regional partners.
America and Tunisia have a history of diplomatic and commercial ties dating back more than 200 years, from the American Friendship Treaty with Tunisia signed in 1799. The U.S. is committed to a strong partnership and growing two-way trade with Tunisia as it transitions to a new era of openness.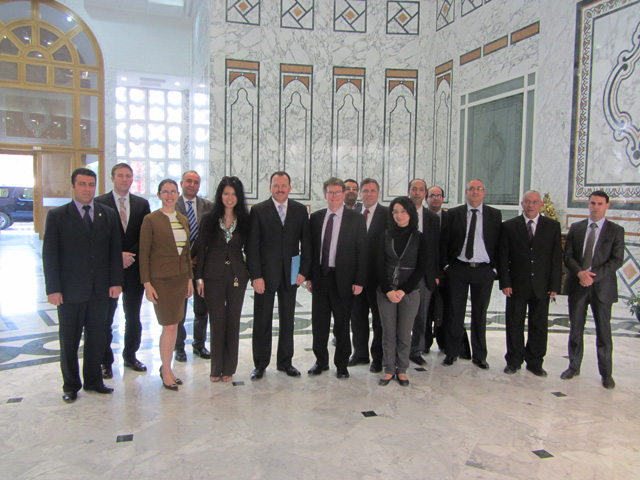 USTR-led delegation at TIFA meeting with the Government of Tunisia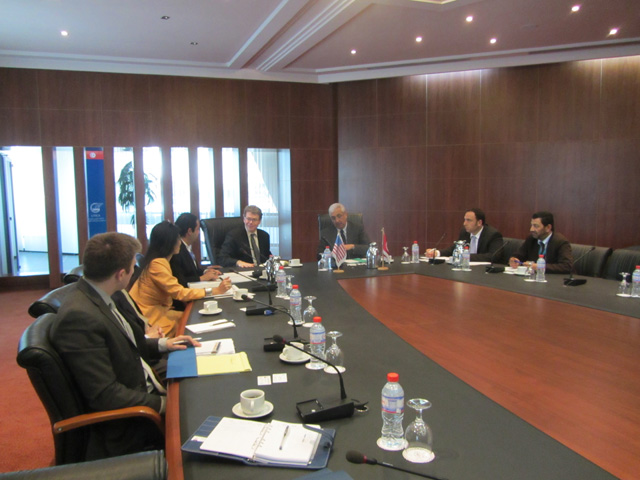 USTR-led delegation meets with Tunisian private sector representatives