By Charita Castro and Jennifer Oetken
Office of Labor Affairs
Office of the United States Trade Representative
12 June 2021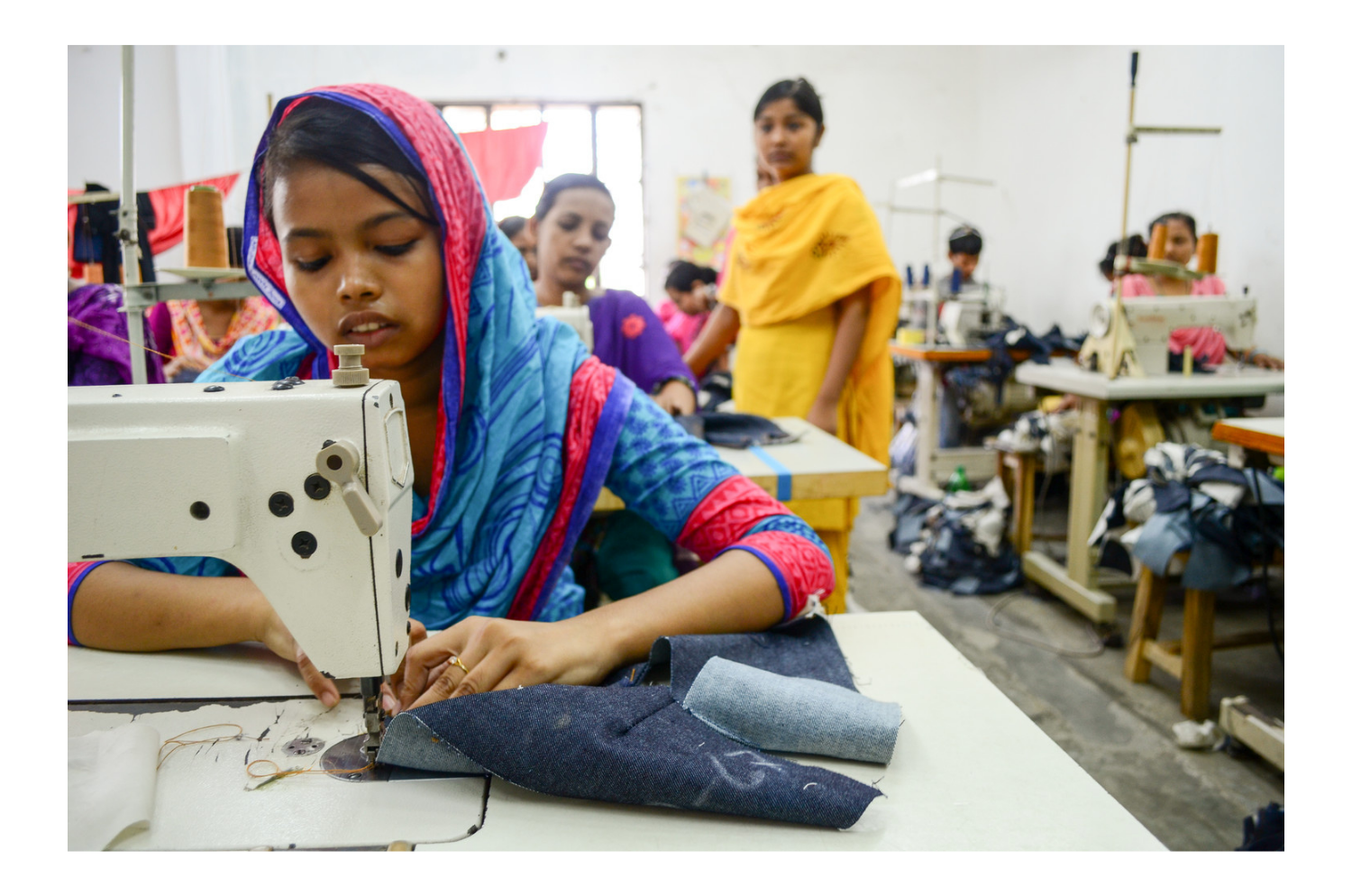 Today marks the World Day Against Child Labor, and the Office of the United States Trade Representative (USTR) is amplifying the call  for action to end the suffering of the 160 million child laborers around the world who still toil in the most extreme forms of labor exploitation. These children are recruited as child soldiers, trafficked into commercial sexual exploitation, and forced into indentured domestic servitude or enslaved with their families as brick kiln workers. They are subjected to extreme heat and back-breaking work in agriculture, mining, and other hazardous industries. They work at the bottom of global supply chains, often with little to no pay. 
We acknowledge that newly released global estimates from the International Labor Organization (ILO) and United Nations Children's Fund indicate an increase in child labor for the first time in 20 years. But, it is also important to remember, the important progress made, including this year. In August 2021, the ILO Convention 182 on the Worst Forms of Child Labor will make history as the first universally ratified ILO Convention with the force of entry for all 187 ILO Member States. This means all member countries have made a commitment to urgently end the worst forms of child labor. Governments around the world continue to make strides towards eliminating the worst forms of child labor. USTR was encouraged to see the United Nations General Assembly declare 2021 the International Year for the Elimination of Child Labor in support of the United Nations Sustainable Development Goals Target 8.7 to end child labor in all its forms by 2025. Despite these advances, child labor is on the rise. More work needs to be done. 
On this World Day Against Child Labor, we re-dedicate ourselves to doing our part. We know trade can help protect people, especially the most vulnerable among us, by raising labor standards for workers and children. For example, two years ago the minimum working age in Bolivia was 12 years old. USTR leveraged the influence of Generalized Systems of Preferences (GSP) worker rights eligibility review to encourage Bolivia to raise this floor. Two years later, Bolivia raised the minimum age of work to 14 in line with international standards. Likewise, USTR's review of Uzbekistan's GSP eligibility also pushed the Uzbek government to eliminate the systematic use of forced labor, including of children, in its annual cotton harvest. This international effort was part of a multi-year, whole-of-government, civil society, and business campaign to address forced labor, including forced child labor, in the cotton industry.  Under the U.S.-Mexico-Canada Agreement (USMCA), with the strongest labor standards in any trade agreement, Ambassador Katherine Tai has committed to lead the fight against forced labor globally, which includes forced child labor, and will work with Mexico and Canada on their shared obligation to ensure the Agreement's prohibition of the importation of goods produced by forced labor, including forced child labor.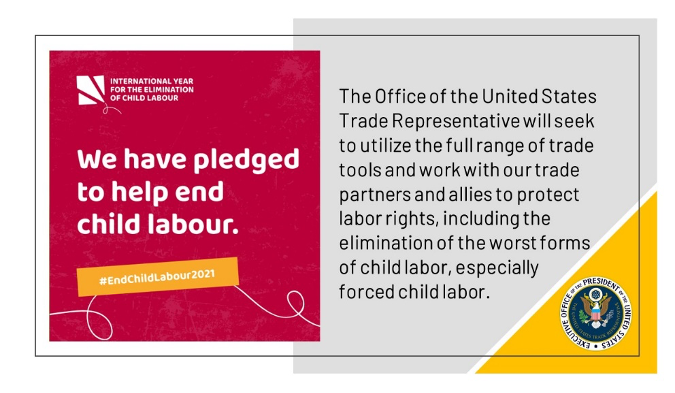 On today's World Day Against Child Labor and the 2021 International Year for the Elimination of Child Labor, we are honored to join the Biden-Harris Administration pledge to step up the fight against child labor globally. We will focus on deploying the full range of trade tools and working with our trade partners and allies to protect labor rights, including the elimination of the worst forms of child labor— especially forced child labor. USTR's work will be a critical part of President Biden's Build Back Better agenda, as worker-centric trade policies must respect the dignity of work and pursue a fair, rules-based international trading system. 
Trade is not the only answer, but it is a critical part of the collective response needed to end child labor. USTR is committed to leveraging the power of trade to create a more just society, especially for children. USTR is proud to join our interagency partners, including the U.S. Department of Labor and the U.S. Department of State in this fight.
As USTR implements Ambassador Tai's vision for a worker-centered trade policy, we will always appreciate the children who welcomed us into their homes and workplaces to share their first-hand experiences of what it means to be a child laborer. While significant work still remains, we should acknowledge the progress the global movement has made so far. We look forward to working with children, workers, governments, and businesses to protect children and allow them to realize their full potential. In the words of social justice reformer and child protection pioneer Grace Abbott, "Justice for all children is the high ideal in a democracy." When children prosper, countries prosper. 
Additional Resources 
To learn more about child labor around the world and what you can do to be part of the fight to end child labor, see additional resources below.
•    U.S. Department of Labor's Sweat & Toil and Comply Chain mobile applications.  You can also read their flagship reports on child labor and forced labor, including their annual Findings on the Worst Forms of Child Labor and the List of Goods Produced by Child Labor and Forced Labor.  
•    New ILO and UNICEF 2020 Global Estimates on Child Labor
•    ILO Child Labor resource page: https://www.ilo.org/global/topics/child-labour/lang--en/index.htm
•    ILO International Year for The Elimination of Child Labor: https://endchildlabour2021.org/