You are here
Public Outreach
The Office of the United States Trade Representative (USTR) actively promotes greater transparency and public participation in trade and environmental issues.  USTR works with America's trading partners to promote increased awareness on issues related to the Environment Chapters of our trade agreements.
Over the last several years, USTR has included specific obligations in the Environment Chapters of trade agreements to establish mechanisms to promote public input into trade and environmental decision-making. One important obligation is to establish a new advisory committee or to consult with an existing one on trade and environmental issues, including issues related to implementation of the Environment Chapter.
USTR relies on the advice and input of the Trade and Environment Policy Advisory Committee (TEPAC) in developing and implementing trade and environmental policy decisions related to our trade agenda.  TEPAC reports to the U.S. Congress on all trade agreements to provide its view on whether the agreements are in the US interest and are consistent with Congress' negotiating objectives.
The U.S. Trade Representative convenes meetings with TEPAC Members at least twice a year, and the TEPAC Liaisons meet with USTR officials on a frequent basis throughout the year.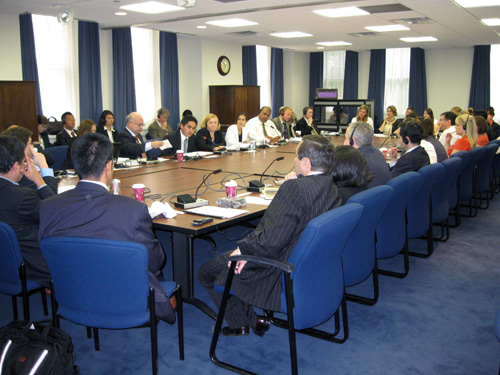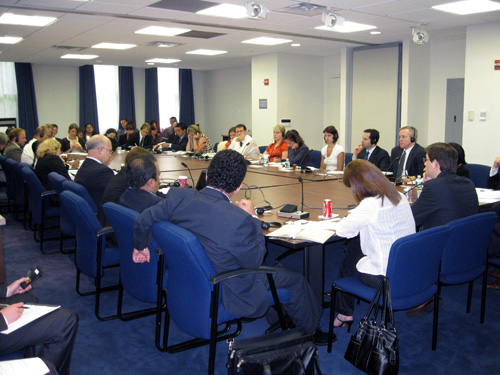 USTR and Peru Environment teams meet with representatives of the Trade and Environment Policy Advisory Committee (TEPAC), wood products industry and stakeholder NGOs to discuss implementation of the Environment Chapter and Annex on Forest Sector Governance:
TEPAC - Humane Society International, Venable and the Center for International Environmental Law
Industry - International Wood Products Association, ADEX (Peru)
NGOs - Global Witness, NRDC, and Environmental Defense