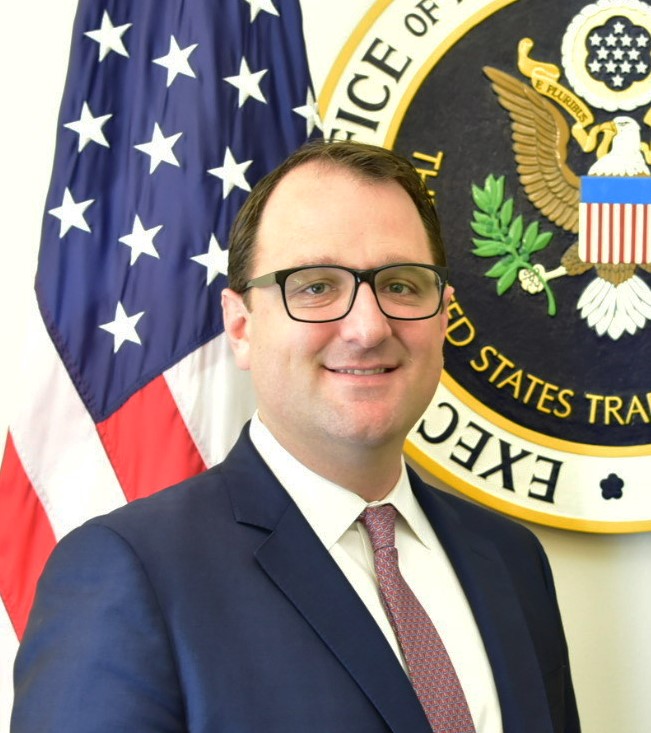 Ambassador Michael Nemelka serves as the Deputy United States Trade Representative for Labor, Environment, Textiles, Africa Affairs, Innovation and Intellectual Property, Small Business, Market Access & Industrial Competitiveness, and the Western Hemisphere. He was confirmed by the United States Senate on August 13, 2020.
Before his confirmation, Ambassador Nemelka served as Special Advisor to Ambassador Robert E. Lighthizer, the United States Trade Representative. Before joining government service, Mr. Nemelka was a partner at Kellogg, Hansen, Todd, Figel & Frederick, P.L.L.C. where his practice focused on complex commercial litigation.
Ambassador Nemelka clerked on the United States Court of Appeals for the Fourth Circuit for Judge Paul V. Niemeyer.
A native of Mapleton, Utah, Mr. Nemelka holds a B.A. in History from Brigham Young University and a J.D. from the University of Virginia School of Law, where he was on the managing board of the Virginia Law Review.
Ambassador Nemelka resides in Washington, D.C., with his wife Melanie and their four children Benjamin, William, Emma, and Ava.