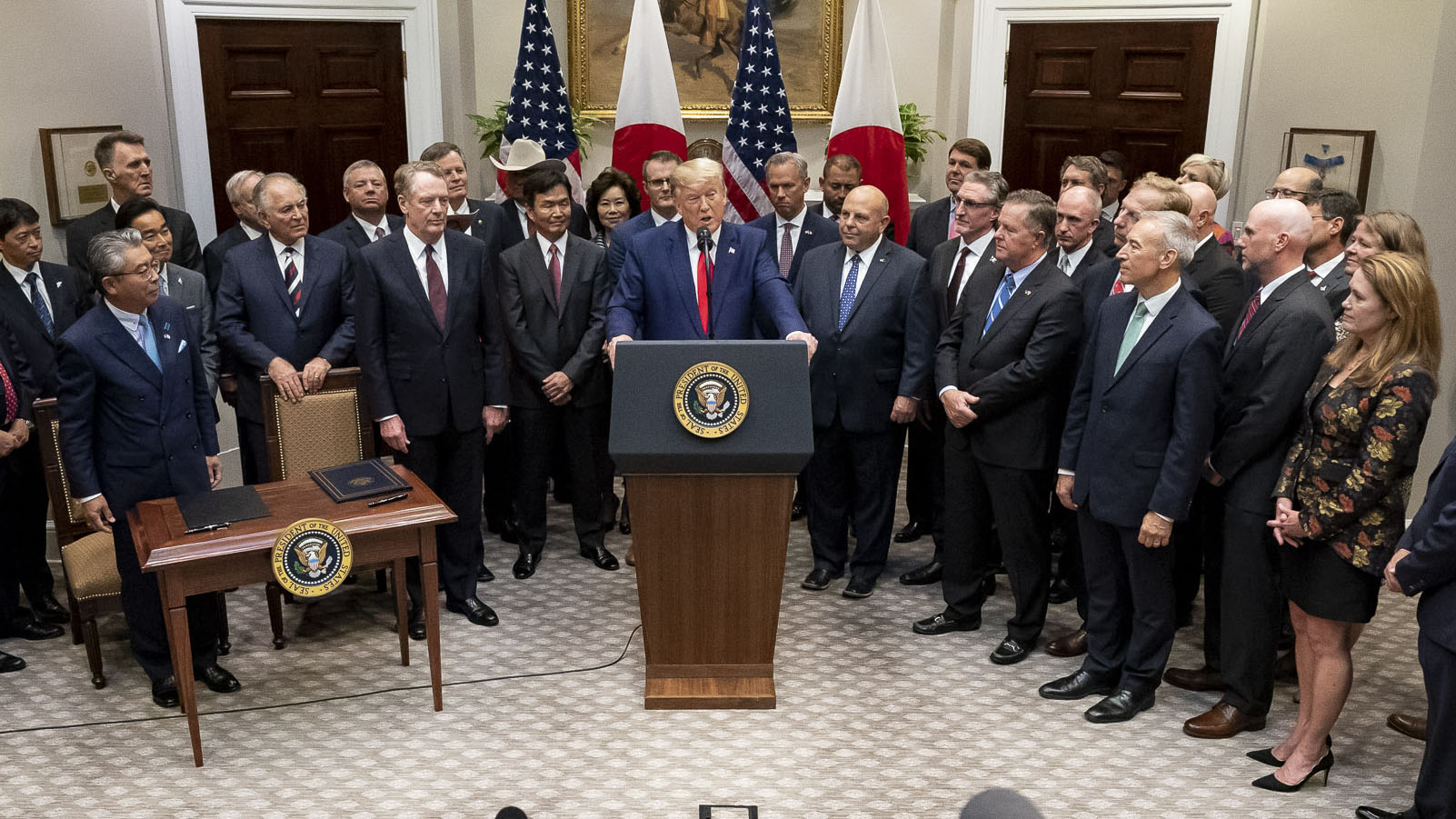 "
Thriving commerce between the United States and Japan is essential to advancing opportunity and prosperity for our people. The United States and Japan are the world's largest and third-largest economies.
"
President Donald J. Trump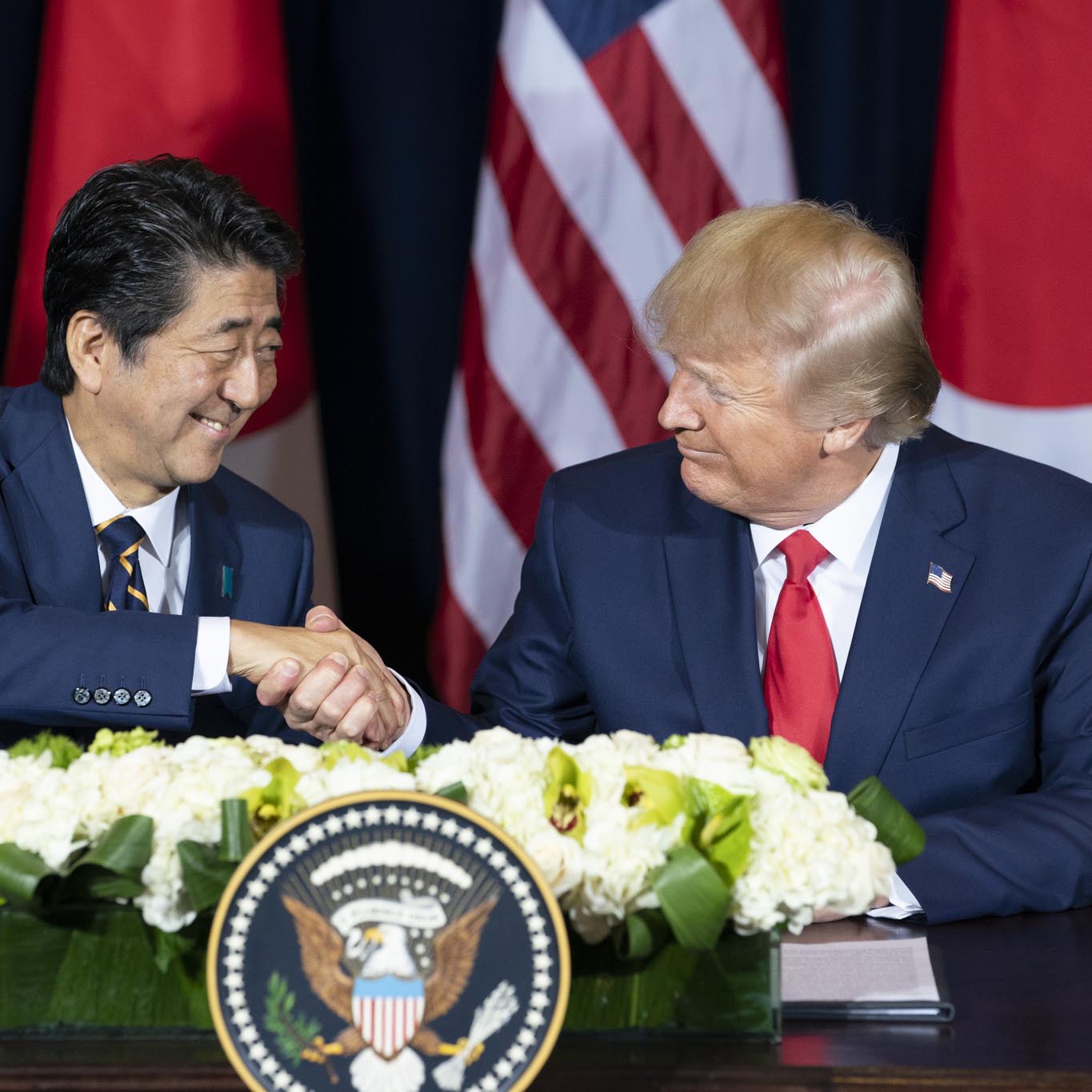 Enhancing Bilateral Trade Between the United States and Japan
Under President Trump's leadership, the United States and Japan have reached agreement on early achievements from negotiations in the areas of market access for certain agriculture and industrial goods, as well as on digital trade. The United States looks forward to further negotiations with Japan for a comprehensive agreement that addresses remaining tariff and non-tariff barriers and achieves fairer, more balanced trade.
Key Achievements include:
Liberalizing Market Access Between the United States and Japan
Concluding a High-Standard Digital Trade Agreement
Read More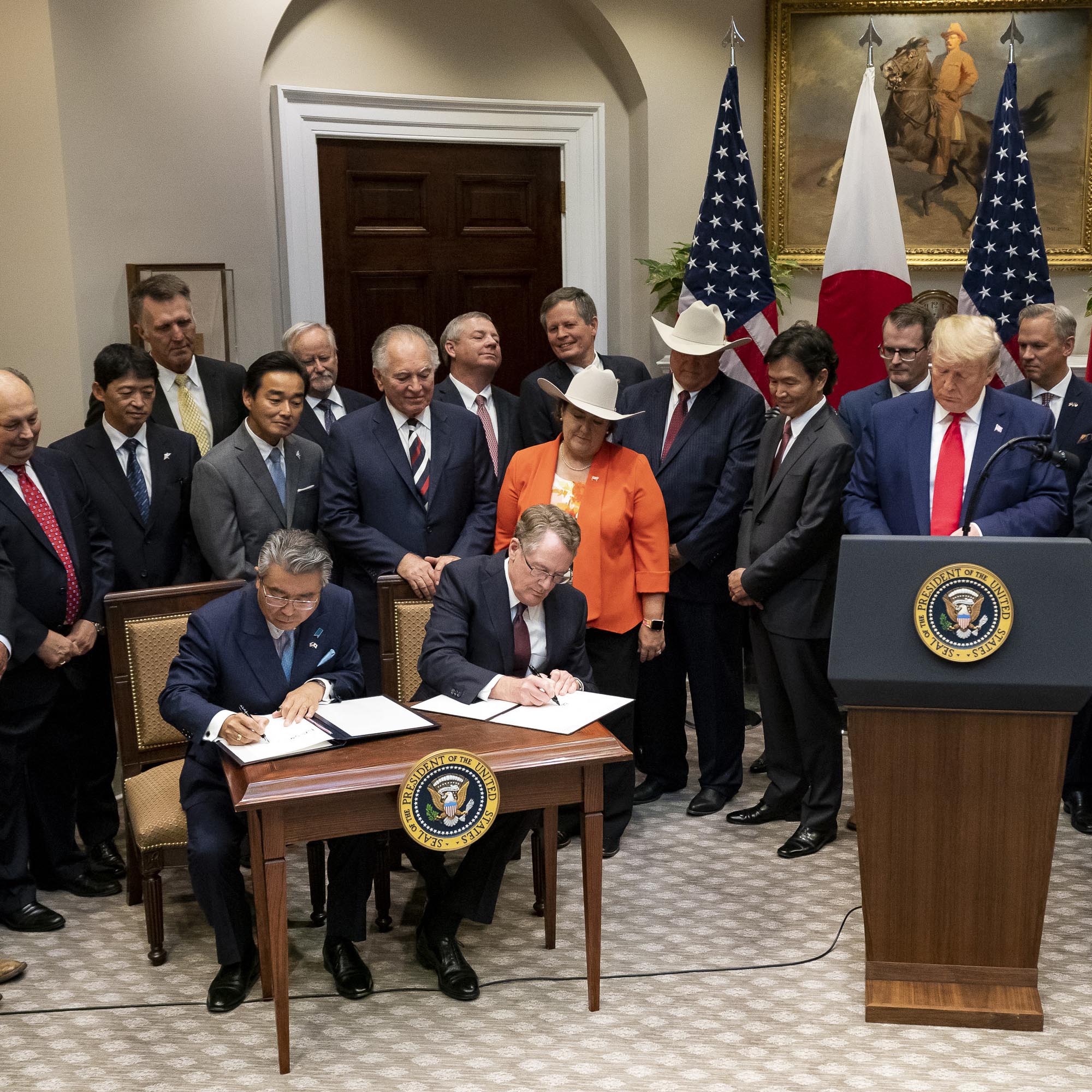 Enabling American Farmers to Remain Competitive in the Japanese Market
One of the Trump Administration's most important goals was to get an early deal with Japan that would enable American farmers, ranchers, and agribusinesses to remain competitive in the face of other countries having preferential tariffs in the Japanese market. This agreement opens markets and will support expansion of U.S. food and agricultural exports, increase farm income, generate more rural economic activity, and promote job growth.
The benefits of this agreement will occur through a combination of tariff elimination, tariff reductions, and new country-specific tariff-rate quotas (CSQs).
Read More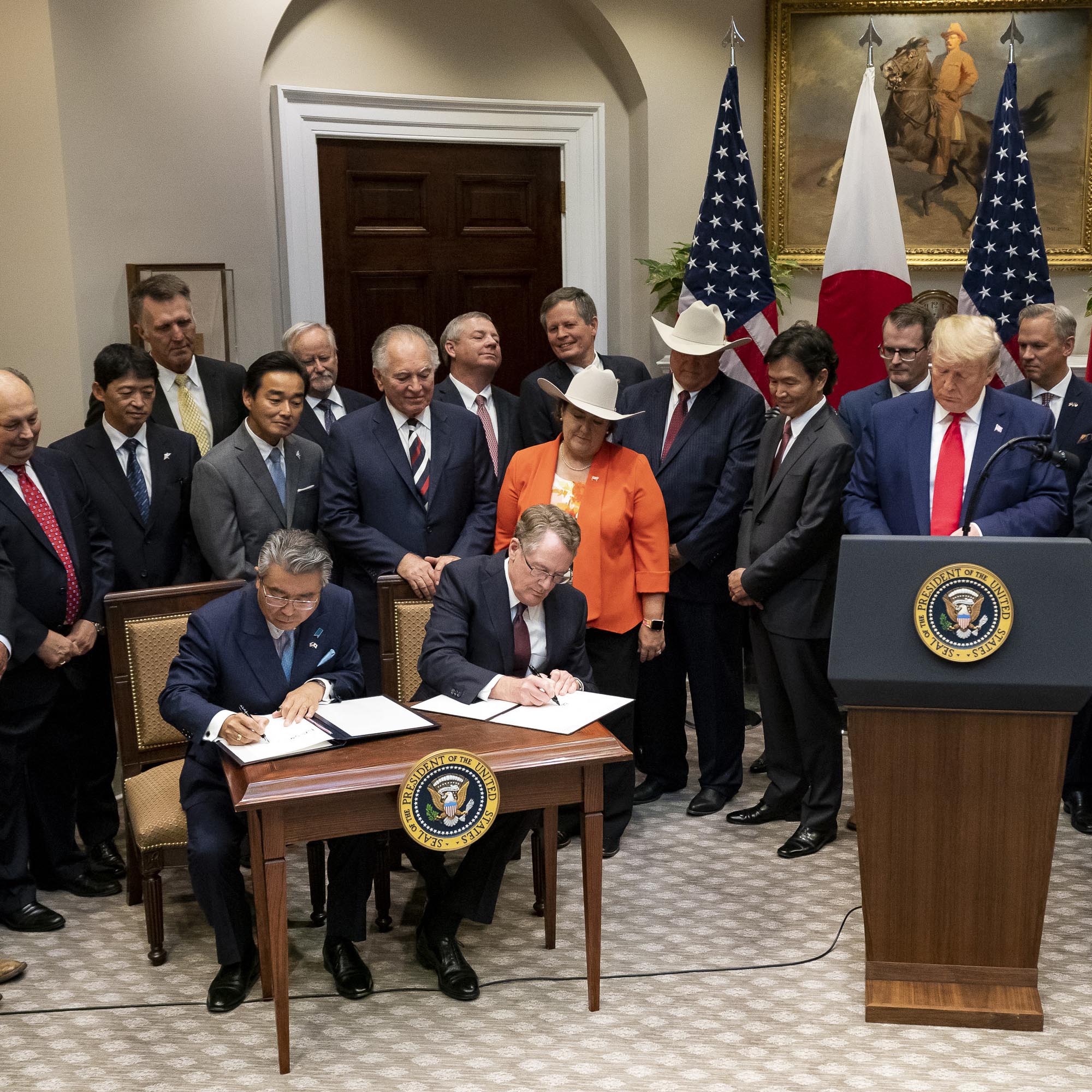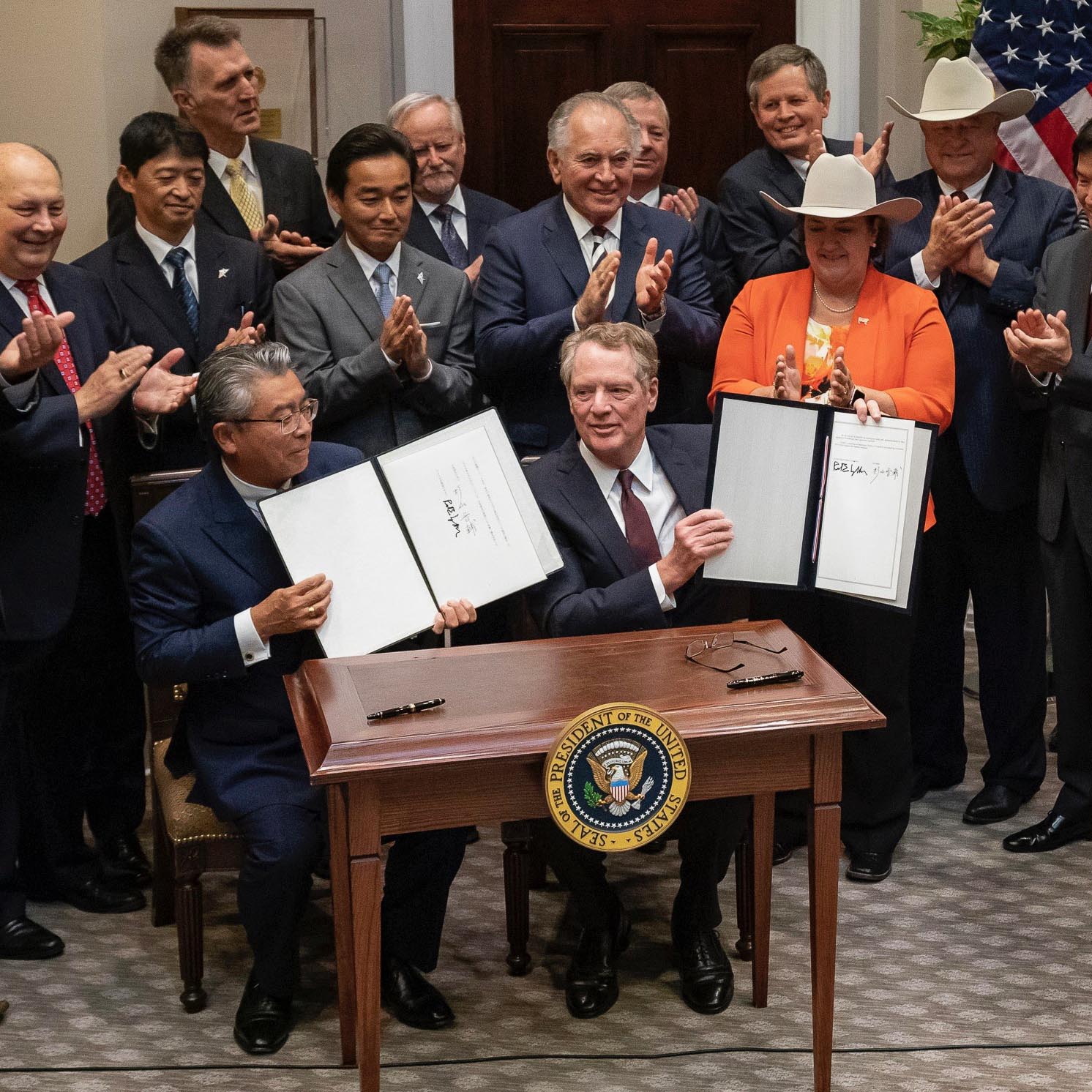 Establishing Enforceable Rules That Will Support Digital Trade
As two of the most digitally-advanced countries in the world, the United States and Japan share a deep common interest in establishing enforceable rules that will support digitally-enabled suppliers from every sector of their economies to innovate and prosper.
The United States-Japan Digital Trade Agreement parallels the United States-Mexico-Canada Agreement (USMCA) as the most comprehensive and high-standard trade agreement addressing digital trade barriers ever negotiated. This agreement will help drive economic prosperity, promote fairer and more balanced trade, and help ensure that shared rules support businesses in key sectors where both countries lead the world in innovation.
Read More