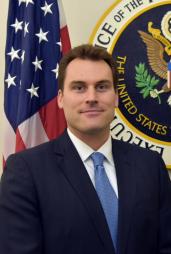 William Kimmitt is Counselor to the United States Trade Representative. In this capacity, he advises USTR on trade policy and legal matters.
Prior to his service at USTR, Mr. Kimmitt was a partner at Kirkland & Ellis LLP, where his practice focused on complex commercial litigation and class-action defense in federal and state courts on a broad array of subject matters including international trade, defense contracting, antitrust, labor, and biotechnology.
A native of Arlington, Virginia, Mr. Kimmitt received his J.D. from Georgetown University Law Center and his B.A. from Duke University.
Mr. Kimmitt resides in Arlington, Virginia with his wife Heather and their four children.