Assistant United States Trade Representative for Environmental and Natural Resources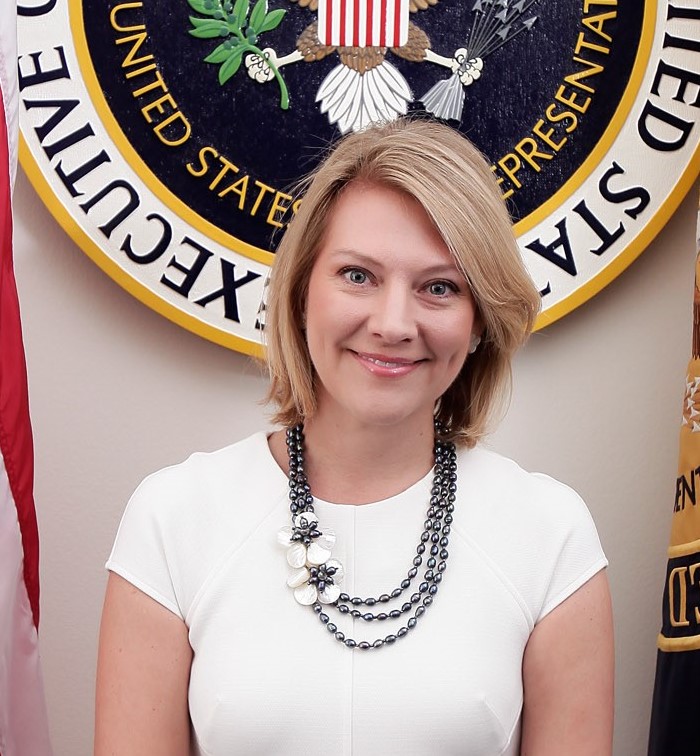 Jennifer Y. Prescott was named Assistant U.S. Trade Representative for Environment and Natural Resources in January 2013, after previously serving as the Deputy Assistant U.S. Trade Representative in the same office. Ms. Prescott oversees all trade and environment issues for USTR, including those related to free trade agreement (FTA) negotiation and implementation, work in the World Trade Organization (WTO) on trade and environment issues, and trade-related activities under multilateral environmental agreements (MEAs). Ms. Prescott is dedicated to promoting green growth through open trade and investment policies.
Previously, as the Deputy Assistant USTR for Environment and Natural Resources, Ms. Prescott was responsible for reducing trade and investment barriers to U.S. exports of environmental goods and services (EGS), and led USTR's EGS work in the WTO and in the Asia Pacific Economic Cooperation (APEC) Forum. She also served as the lead U.S. negotiator for the environmental chapters of U.S. Free Trade Agreements with Morocco, Bahrain and Oman. Prior to joining USTR's Environment and Natural Resources Office, Ms. Prescott served as the Director for Transatlantic Trade Issues in USTR's Europe and the Middle East Office, where she was responsible for managing bilateral trade issues with the European Commission.
Prior to joining USTR in 2001, Ms. Prescott worked on multilateral trade and environment issues, as well as a broad range of multilateral and bilateral trade issues in the chemicals sector, at the U.S. Department of Commerce, International Trade Administration.
Ms. Prescott holds a Masters degree in International Relations from the Maxwell School at Syracuse University in Syracuse, New York, and a Bachelors degree in International Affairs from Miami University in Oxford, Ohio. She is married and has two children.