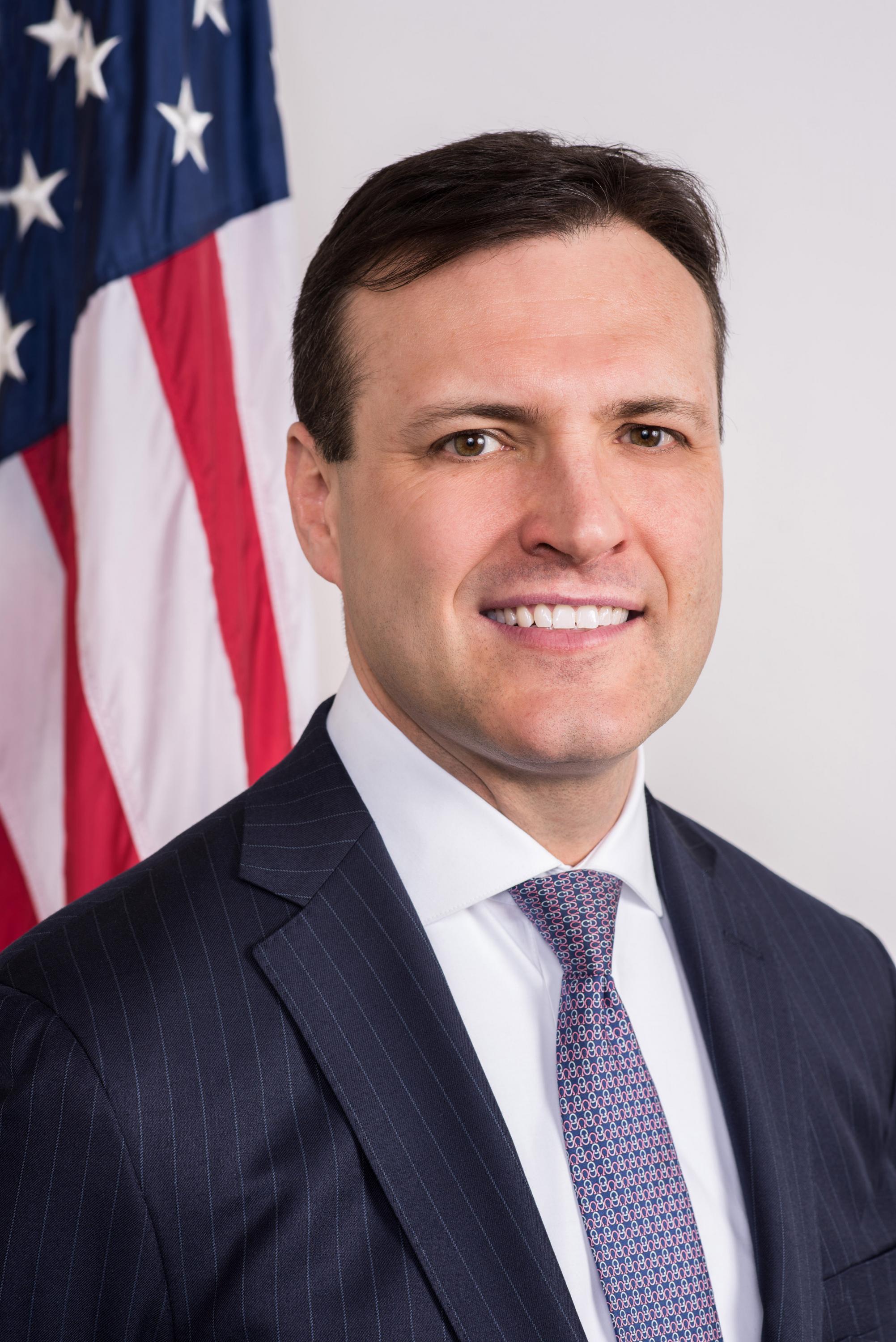 C.J. Mahoney serves as Deputy United States Trade Representative for Investment, Services, Labor, Environment, Africa, China, and the Western Hemisphere. Ambassador Mahoney was confirmed by the Senate on March 1, 2018.
Before joining the Office of the USTR, Ambassador Mahoney was a partner at Williams & Connolly LLP, where his practice focused on international arbitration and commercial litigation. From 2000-2003, Ambassador Mahoney was a Business Analyst at McKinsey & Company.
Ambassador Mahoney hails from Russell, Kansas. He received his A.B. from Harvard College and his J.D. from Yale Law School, where he served as the Editor-in-Chief of the Yale Law Journal. Ambassador Mahoney clerked for Judge Alex Kozinski on the United States Court of Appeals for the Ninth Circuit and then for Justice Anthony Kennedy at the Supreme Court of the United States. He has served as a visiting clinical lecturer at Yale Law School.
Ambassador Mahoney resides in Washington, DC, with his wife Rebecca and their two children Eleanor and Patrick.