Assistant U.S. Trade Representative for Textiles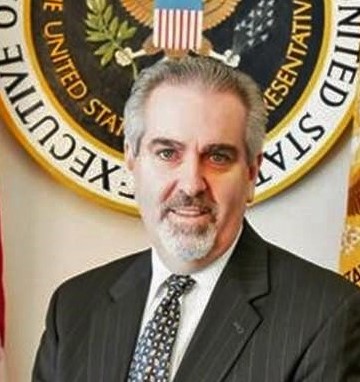 Bill Jackson was named the Assistant U.S. Trade Representative for Textiles in April 2016.  He is responsible for conducting and overseeing negotiations affecting textile and apparel products, advising the U.S. Trade Representative on textile and apparel trade policy matters, and working to expand the industry's access to foreign markets. He was the lead negotiator on textiles and apparel for the United States-Mexico-Canada Agreement.
Mr. Jackson served as Deputy Assistant U.S. Trade Representative for the Generalized System of Preferences (GSP) trade preference program from 2010 to 2016 and Director for African Affairs at USTR from 2002 to 2010, during which he worked on a wide variety of U.S.-African trade and investment issues, including administration of the African Growth and Opportunity Act trade preference program.  
Before coming to USTR, Mr. Jackson was Director of Government Relations and Policy at the Africa-America Institute, a leading American nongovernmental organization involved in education and exchange programs for and with Africans. He also served for thirteen years as a Foreign Service Officer for the U.S. Department of State, where his assignments included postings in Sri Lanka and Liberia and policy jobs in African and Central Asian Affairs.  
Mr. Jackson is a graduate of the University of Pittsburgh and has a master's degree in Foreign Service from Georgetown University..